Pain in the abdomen during perimenopause and menopause is menopausal bloating. The condition affects women in different ways; the most severe side effects are mood swings and weight gain. Characterized by fullness, tightness or swelling in a woman's mid-section, it's treatable through lifestyle changes and/or medication.
Why Am I Feeling Bloated?
If you wonder why you're feeling bloated, the reason is simple. During perimenopause and menopause, the body produces extra estrogen. The hormone causes your body to retain water and, therefore, bloat.
Symptoms That Come with a Fluctuation of Hormones and Bloating
Hormones in the body help regulate how it functions. When the amount of the hormone gets too high or too low, it can cause problems for women aside from bloat. Some of the common symptoms women face with fluctuating hormones are:
• Hot Flashes
• Mood Swings
• Vaginal Dryness
• Irritability
• Difficulty Sleeping
If symptoms are persistent and seem to worsen instead of going away, it's time to see an OB/GYN for a routine checkup. It can alert you to possible health hazards.
How to Treat Menopausal Bloat
There are many ways to treat menopausal bloat. In fact, the sooner you seek treatment, the faster you'll feel relief from its symptoms. You don't have to be in pain because you think bloat is a natural part of going through menopause.
Here are some things that help ease the side effects you're experiencing because of menopausal bloat:
• Drink plenty of healing, hydrating H2O.
Water flushes impurities out of the body and helps the kidneys as well as other major organs do their jobs. If you haven't been drinking enough water, it's time you changed your habits and drink more of it. For perimenopausal and menopausal women it can be what keeps them from feeling as bloated.
• Don't eat foods or drink beverages that contribute to that bloated feeling.
Avoid carbonated drinks such as sodas, juices, and waters until further notice. They contribute to the gassy feeling you have when your stomach feels bloated. You'll feel so much better by heeding this warning more than any other advice.
• Make sure to exercise regularly.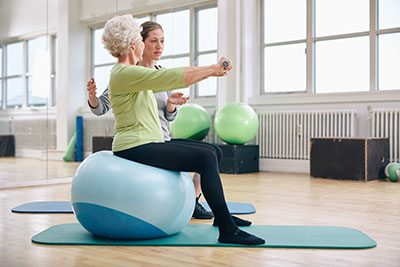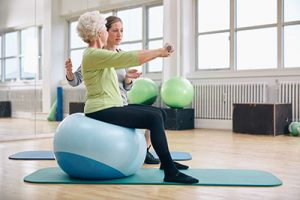 Exercise helps with the abdominal cramping menopausal bloat causes. Make it a point to exercise several times a week. Doing so helps you feel better fast.
• Give up cigarettes and alcohol.
When you stop smoking and drinking, you'll not only look better, but you'll also feel much better because cramping intensifies with smoking and drinking. Cigarettes and alcohol help contribute to the bound feeling you have when feeling perimenopausal and menopausal symptoms.
Slight changes to your lifestyle can help you to feel better when bloating occurs. The symptoms won't take you by surprise or double you over in excruciating pain. Instead, you can breathe easier and safer because you chose to seek medical attention for your full and gassy stomach.
Medication and Treatment Help Alleviate Painful Bloat
The doctor may prescribe medication, therapy or both to help with the bloated feeling. Some of the options that are very common for the doctor to suggest include over-the-counter anti-bloat medication. If that doesn't work, the doctor can prescribe water reduction pills. Other options include hormonal birth control pills, which help regulate hormones. Yet another option is menopausal hormone replacement therapy.
By having greater control over the symptoms through the different treatments available, women can reduce the intensity and length of the side effects they experience while perimenopausal or menopausal.
Seeking Help Right Away Can Help You Feel Better Fast
As you can see, menopausal bloat is something that can be serious and intensify over time, if not taken care of immediately. By taking the time to identify and treat the problem, you can get over it easier and more comfortably. Don't suffer in silence because you're too embarrassed to acknowledge there's something wrong in the first place.