Fisetin can improve health and extend your lifespan. This flavonoid is found in some fruits and vegetables, and it favorably impacts the aging process.
Medical research conducted at the University of Minnesota Medical School proved that senescent cells or damaged cells could be reduced in mice by treating them with fisetin. Interestingly, older mice also showed health improvements after taking it.
Fisetin is a polyphenol, which is a type of antioxidant associated with plants. It is also categorized as a flavonoid based on its molecular structure.
Fisetin and How It Slows the Aging Process
Newsweek reported published findings of the Mayo Clinic and The Scripps Research Institute in which they concluded that fisetin may lengthen lives by about 10 percent. Fisetin works by clearing damaged cells that all people have. When we are young, these cells are cleared away easily and quickly. Older people don't get the same fast results, with their damaged cells accumulating instead, causing inflammation. Consequently, enzymes are released that can damage tissue.
While there were earlier studies on the impact of fisetin on cells, researchers have finally been able to observe how this compound reacts inside a specific cell with the help of a new technology, mass cytometry. Scientists needed to determine how well the treatment targeted senescent cells.
How Fisetin Improves Health
Brain Health Improvements and the Aging Process
One of the most exciting developments from fisetin research is the discovery of its ability to prevent Alzheimer's disease and dementia. A Salk Institute study on mice provided interesting data to back up the benefits of fisetin as it relates to brain health.
Using transgenesis, all of the mice in the study were programmed to develop Alzheimer's disease. The mice were separated into two different groups. The mice receiving fisetin in their water showed normal brain function, while mice drinking water without fisetin showed signs of cognitive decline over a nine-month period.
Bone Health Benefits
Fisetin shows promise for bone health. Aging takes a toll on bone density, with osteoporosis, wrinkles and sagging skin to show for decades of living. Free radicals accumulate and cause these problems until the body finally eliminates them. Antioxidants play a key role in the process of cleaning up.
Fisetin acts to suppress inflammatory cytokines. Controlling inflammation is crucial in the fight against the health risks associated with inflammation. Possible risks associated with inflammation are bone fractures and bone loss. Fisetin inhibits glycation, which is a process blamed for destroying collagen. That is significant, since collagen is a key ingredient in bone strength.
Cancer Prevention
As one of the top life-threatening diseases, cancer is a potential threat for us as we age. The good news is that fisetin offers hope for people worried about this dangerous disease. Because fisetin minimizes and prevents damage to DNA, it is considered preventive. Additionally, fisetin controls inflammation, thus also preventing cancer.
Foods That Contain Fisetin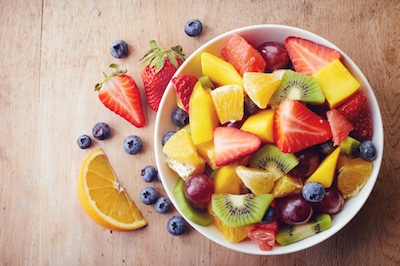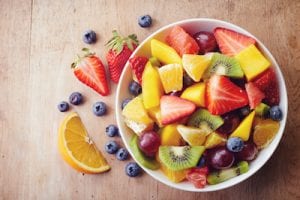 Foods that contain fisetin are strawberries, kiwi, apples, peaches, grapes, mangoes, tomatoes and onions. There is still some debate about whether it is possible to eat enough fisetin to make as much difference in your health as a treatment designed in a lab. More studies are needed. But based on the many benefits derived from the foods listed here, there is little doubt that adding more colorful fruits and vegetables to your diet will benefit your health.
Conclusion
There is no arguing the fact that much more research is necessary before fisetin becomes a useful tool in the fight against aging. Key details must be studied to determine the best way to implement this new discovery. Optimal dosage levels are one of the more important determinations that still require more research. Irrespective of the work remaining, the implications of the study and promise for the future offer true progress in the continued fight to extend life and prevent major health problems associated with aging.