Not only is she a recognized actress on the TV hit, The Big Bang Theory, Mayim Bialik, also holds a Ph.D. in neuroscience. Here, Bialik tells Andromenopause her thoughts on aging, perimenopause and shares her tip for aging gracefully.
Q: When you were a teenager, what age did you think was 'old'?
Mayim Bialik: I think I pictured my parents as old; poor things! They were in their late 40s then!
Q: What age do you consider 'old', now? Do you think that age will adjust once you approach it?
Mayim Bialik: Ha, I feel VERY old but that word has so much stigma. I think the 65-year mark is a designation for movie theaters so maybe that's "old"?! I'm big on having low expectations so maybe I call myself old so it won't seem as shocking when I get closer to 65…!
Q: What do you most look forward to about reaching 'old'?
Mayim Bialik: Um…not sure honestly. I would like to stop worrying about when my collagen is going to completely go away, so I guess when I get there I won't have to worry about that anymore!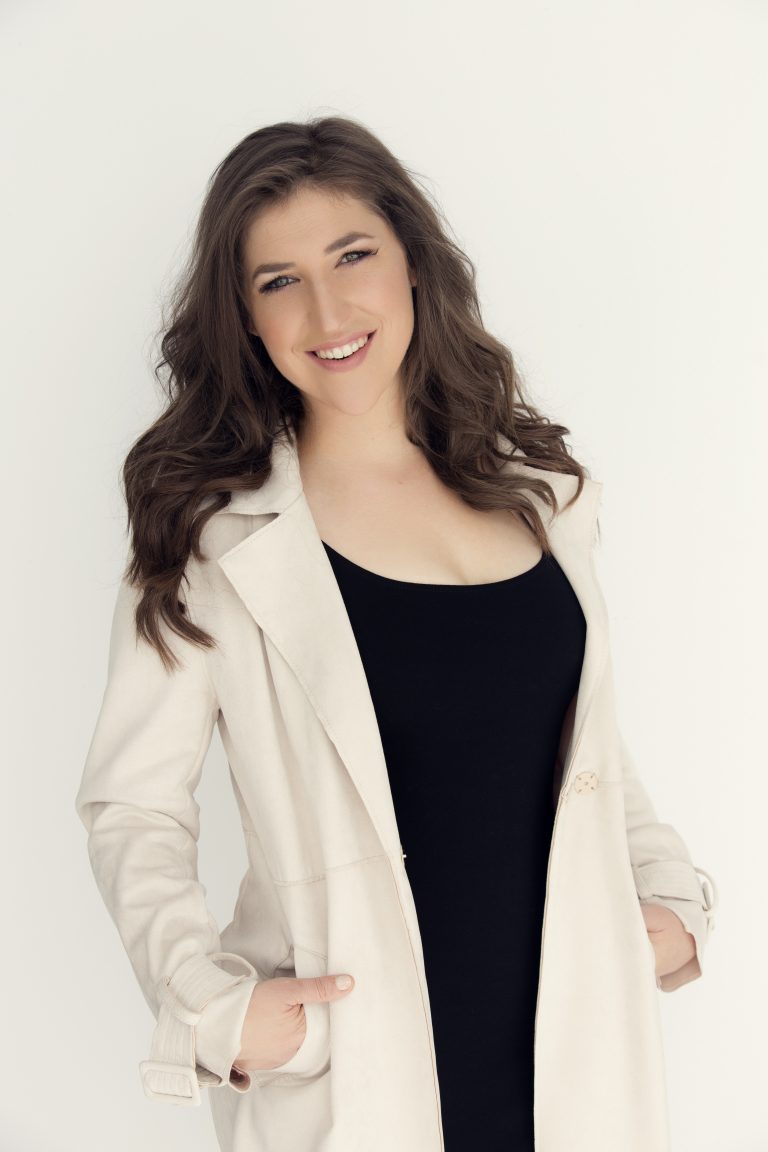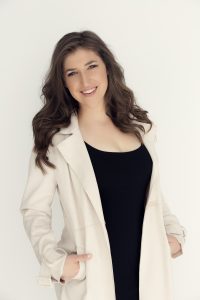 Q: What are the top three things you don't look forward to when it comes to aging?
Mayim Bialik: The obstetric situation can be complicated for some women. That scares me. I don't fear wrinkles or gray hair, but I could do without this saggy neck. And am I going to get jowls? I hope not.
Q: For you, what has been the hardest part about getting older?
Mayim Bialik: Oh wow. Being single it's very hard to not compare yourself to the "competition" and living in LA is also very hard. I think it would be easier to age in any other city really.
Q: Most women would say they are very familiar with the term menopause, but perimenopause can seem like an unanticipated precursor for many. How did you know you were approaching this stage, and what was it like to get the confirmation that perimenopause had arrived?
Mayim Bialik: Well. Funny you should ask. I had a moon cycle (menstrual cycle) which was something like 14 days long. I see a midwife for my well woman care and I reached out to her after day 7…I had no pain and no signs of cysts or any hormonal imbalance. So, she said this is the start of the ten-year process called perimenopause. Since then, I've had half a dozen hot flashes (only in the daytime) and a disrupted thermostat internally for sure. I also have had a few missed cycles and one more weird long cycle, whereas I've been regular my entire life.
Q: What, if anything, has surprised you the most about approaching perimenopause?
 Mayim Bialik: How much people don't know about it. How much people – women especially! – say "You're too young for that!"  Well, obviously not! I also started my cycle at almost 18, and some people say, "That's why you're starting so early" and others say, "You shouldn't start so early if you got your cycle so late." So… a lot of misinformation for us all is out there. I still don't know which is true!
Q: What do you enjoy the most about being in your 40s?
Mayim Bialik: Nothing in particular, to be honest. I mean, I'm doing more work on my mental health than ever so I guess it took the 40 years before this to get me here?! And I love being a mom with a tween and teen in my 40s. That's a really good match for us.
Q: Grey hair: rite of passage or sad reality?
Mayim Bialik: Rite of passage!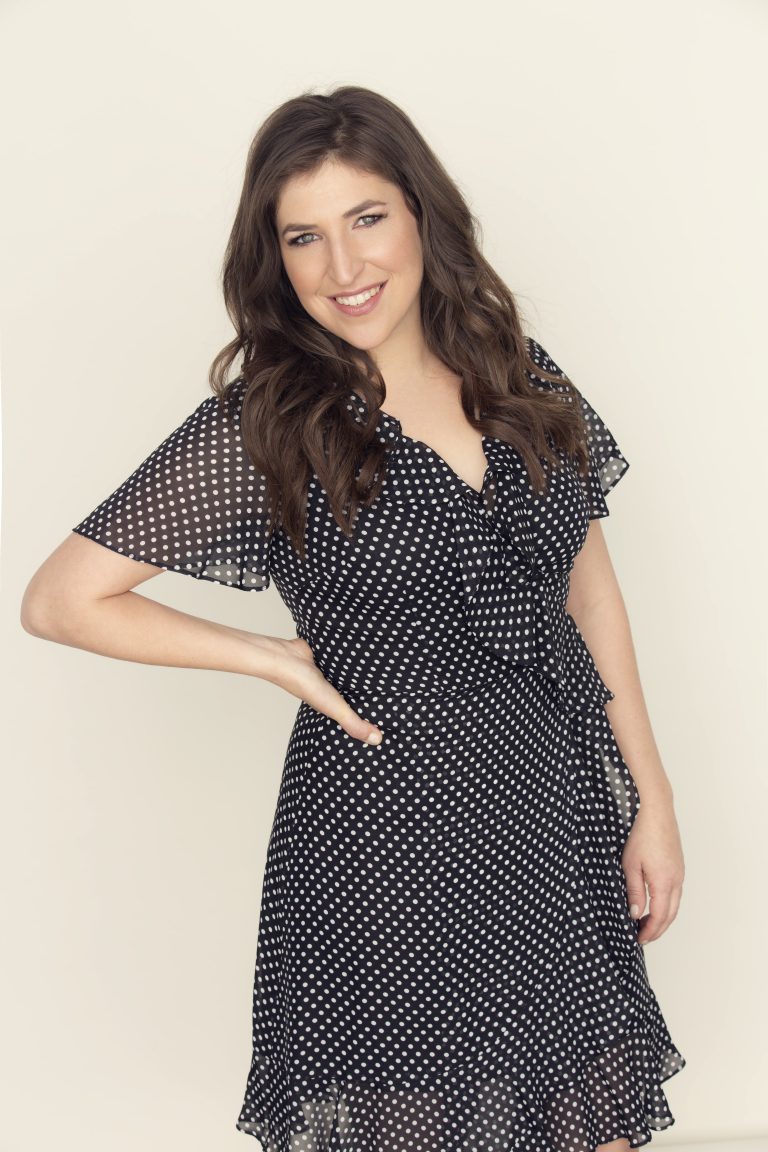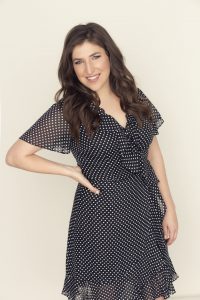 Q: If you could have one sense (sense of touch excluded) remain 100% perfect as you age, what would it be and why?
Mayim Bialik: My hearing. I can't believe I have lost that upper register of sound waves. Parties are harder now, and social events is a challenge. I don't feel ready for hearing aids but it's changed enough that I'm unhappy about it!
Q: For some people, perimenopause and all the other 'fun' changes that occur as we age, can tend to cause some anxiety or fear – what mindset do you encourage people to try to adopt to help them better embrace the changes of aging?
Mayim Bialik: This is reality. We are human organisms. Everything that is born must die. He who is not busy being born is busy dying, says Bob Dylan.
Q: Do you have any tips for aging gracefully?
Mayim Bialik: I think the grace comes in our acceptance. We don't have to look like we used to; we aren't supposed to. For me, I haven't had work done and don't plan to. I hate my neck but so be it. I also drink a lot of water, don't drink caffeine except for once in a while as a treat, and being vegan is good for my skin so there's that!