If you're a middle-aged man struggling with erectile dysfunction (ED), you can take solace in knowing that you are not alone. According to a study published by UW Health, an academic health system part of the University of Wisconsin-Madison, an estimated five percent of men over the age of 40 in America have what is known as complete erectile dysfunction. The same study also noted that an estimated 15 percent of men age 70 and over are struggling with mild or moderate ED. It is important to note that the severity of this urological disorder can vary based on age and whether or not other underlying health problems are involved.
What Causes Erectile Dysfunction?
The condition can be brought on by physical or mental health problems. For example, it is not uncommon for some men who are struggling with chronic fatigue, anxiety, depression or even stress to experience erectile dysfunction. However, in most cases, the condition will often resolve itself once an individual can overcome these hurdles. As far as physical health problems, many can contribute to ED. According to many urologists, common health problems that can contribute to erectile dysfunction include the following:
Heart disease
High blood pressure
High cholesterol
Obesity
Hormone imbalances
Kidney disease
In essence, all of these health problems can interfere with the flow of blood to the penis, which, in turn, leads to erectile dysfunction and a man's inability to perform sexually. It is worth mentioning that, although more prevalent in middle-aged men, ED can occur in young males as well. In most cases, the condition stems from emotional or psychological issues rather than physical ones.
Other Factors That Can Contribute to Erectile Dysfunction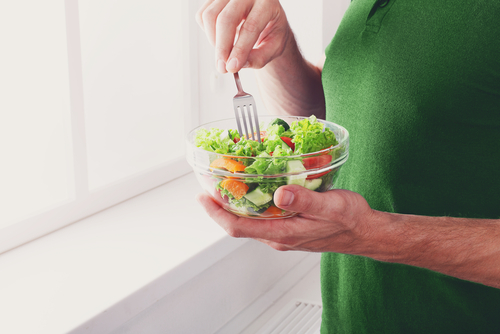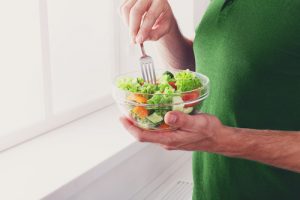 Along with emotional, psychological and physical health problems, emerging data is now suggesting a possible correlation between erectile dysfunction and folic acid deficiency. Also known as folate, folic acid is a B vitamin that is abundant in a myriad of green, leafy vegetables, such as spinach, romaine lettuce and asparagus. It is also included in many multivitamins.
In a study published by the National Institutes of Health, the world's largest biomedical research agency and part of the U.S. Department of Health and Human Services, researchers revealed that individuals who are deficient in folic acid are more likely to develop hyperhomocysteinemia. This is a condition that causes damage to the arteries and leaves blood clots in the blood vessels, both of which can impede the flow of blood to the penis and cause ED. What's more, hyperhomocysteinemia has also been linked to an increased risk of developing cardiovascular disease.
What Men with ED Should Know About Folic Acid
Along with emotional, psychological and underlying health problems, not to mention age, multiple studies show that the extent of men's deficiency in folic acid can also inform the severity of their struggles with ED. Of course, this is not particularly surprising when you consider the role this vitamin plays in enabling the body to function optimally. Folic acid supports numerous functions in a man's body, including the following:
Making red and white blood cells
Detoxification and hormone balance
Cell membrane health
Cell division
It is also worth pointing out that adequate levels of folic acid in a man's body can regulate mood and support good overall mental health, according to Robin Foroutan, a registered dietitian nutritionist and spokesperson for the Academy of Nutrition and Dietetics and integrative dietitian at The Morrison Center based in New York City. All in all, getting enough folic acid can go a long way toward helping men of any age keep ED at bay. That said, the recommended daily intake (RDI) of folic acid for men is 400 micrograms.
How to Tell If You Have a Folic Acid Deficiency
Even before experiencing erectile dysfunction, there are many symptoms that men will encounter that are synonymous with a folic acid deficiency. Some of the more notable ones include the following:
Anemia
A lack of focus
Depression
Diarrhea
Bottom Line
Multiple factors can put men at risk of developing ED, including low levels of folic acid. Fortunately, numerous treatments are available to help men who are struggling with the condition start to feel more like themselves again. Additionally, in some cases, it is just a matter of eating more vegetables or taking folic acid supplements.