Testosterone is beneficial in gaining muscle mass, maintaining a healthy weight, and increasing energy levels. Men with lower levels are known to have a poor sex drive and can even develop erectile dysfunction. By avoiding specific foods, you reduce your risk of harming your health and improve your overall quality of life. Below are the top foods that can damage the hormone.
Low-Carb
Many seek out low-carb diets to shed a few pounds but lowering your quality carb intake can hurt your hormone levels. This is because a lack of carbs elevates the hormone cortisol, which is responsible for stress. A higher stress level leads to reduced testosterone.
Poor Quality Meat
Conventionally produced animal foods have antibiotics and hormones to ward off disease as well as to grow larger animals for production. Unfortunately, these chemicals are also harmful to the hormone levels once an individual consumes them. Because antibiotics and hormones can raise estrogen, there are lower amounts of testosterone.
Alcohol
Excessive alcohol use is another culprit in the reduction of androgen. Metabolizing the ethanol found in alcohol causes a coenzyme known as NAD+ to lower testosterone. This coenzyme is vital in the production of the hormone and by default will cause levels to fall.
The trans fats found in various junk foods are also harmful to the production of androgen. Trans fats contain fatty acids that lower good cholesterol and this cholesterol is important in creating the hormone. Besides this, trans fat leads to inflammation in the body, which raises cortisol and stress.
Microwave Popcorn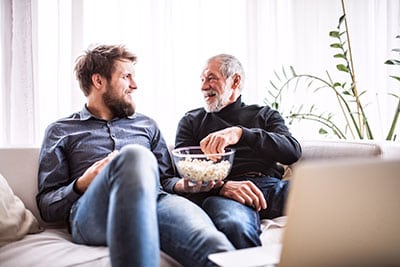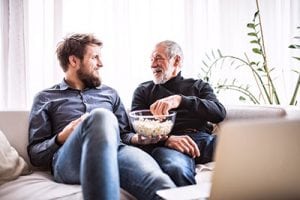 The lining of microwavable popcorn contains a chemical known as perfluorooctanoic acid. PFOA interrupts the endocrine system that manufactures androgen. The chemical is also responsible for disturbing cholesterol levels, which in turn can be damaging to hormone production.
Mint
Peppermint can be beneficial to health but also has toxic effects when overly consumed. Research conducted in a 2004 study using rats to determine the effects of peppermint tea on androgen, FSH, and LH found that increased levels of FSH and LH, but a dramatic decline in androgen. In another study, spearmint tea reduced androgen in women with hirsutism (excessive hair). The results led to a 30 percent reduction in five days. Though this was beneficial to women with an overproduction of the hormone, it would be harmful to a typical healthy male.
Licorice
Licorice provides many benefits for health but unfortunately lowers androgen. Licorice contains a chemical called glycyrrhizic acid, which is responsible for hindering production of the hormone in Leydig cells, which are near the testicles.
Flax Seed
Flax seed is another known substance you may wish to avoid when protecting hormone levels. Flax seed contain lignans, which help to promote estrogen. Estrogen levels rising may cause androgen levels to decrease, resulting in a hormonal imbalance.
Soy
Soy is another substance that helps to promote estrogen but lowers androgen. The isoflavones in soy cause it to block androgen receptors. Soy is also responsible for disturbing the production of thyroid hormones, which over time damage the production of androgen.