When it comes to hormones, age often plays a significant role in how plentiful a person's bodily concentrations of key hormones are.
Among the many hormones impacted by age is cortisol. Commonly referred to as the "stress hormone," cortisol is secreted by the adrenal glands in response to tension and anxiety. As we age and hormonal levels change, fluctuating cortisol levels can impact an individual's overall health and well-being, but corrective measures can be taken should a person's cortisol levels become too low.
Cortisol's Purpose in the Body
Cortisol (along with epinephrine) is best known for its involvement in the "fight-or-flight" response. The cortisol hormone is charged with two specific responsibilities. Firstly, the substance is critical in helping people deal with stressful situations by providing the body with glucose, and thereby the energy needed to fight or flee a stressor. Second, it helps the body synthesize protein and fat particles, which the liver eventually breaks down into glucose. In addition, cortisol also helps the body fight inflammation and allergic reactions. Though beneficial, cortisol should only remain elevated or diminished for brief durations and consistent and/or long-standing bodily fluctuations of this hormone can impact an individual's health.
The body's cortisol levels fluctuate on a day-to-day, and sometimes hour-to-hour, basis. Typically, blood concentrations of cortisol are at their peak during the morning hours and steadily decline as the day progresses. Of course, instances of illness and/or stress often alter this usual schedule as those moments increase production to ensure efficient delivery of blood sugar and other nutrients to areas in need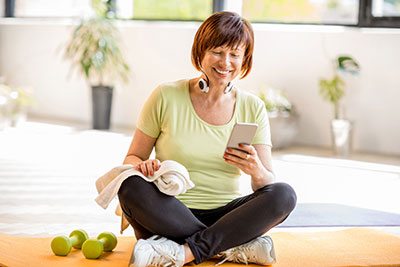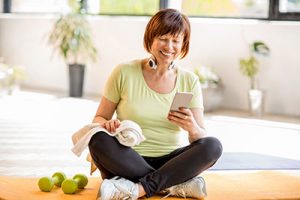 While this increase of cortisol during stressful situations may seem beneficial, a continual increase of cortisol can manifest in numerous bothersome symptoms that may ultimately lead to chronic, potentially serious health problems. Such manifestations include sleep disturbances, a lower resistance to illnesses and infections, weight gain despite eating a balanced diet and getting a proper amount of exercise, fatigue, head and other bodily aches, reduced libido, digestive issues, depression and anxiety.
Fluctuations in Cortisol Levels
Though repeated exposure to high levels of stress is often the cause of elevated cortisol concentrations, other factors can precipitate this potentially dangerous situation, such as certain kinds of tumors, specific medications, illnesses such as liver and kidney disease, an overactive thyroid gland (hyperthyroidism) and low blood sugar (hypoglycemia). However, arguably the biggest non-stress related precipitator are adrenal gland diseases.
Too little cortisol can also result in medical issues. In many instances, this condition is caused by autoimmune disorders, damaged adrenal glands and a malady called Addison's Disease, which inhibits the body's ability to produce hormones and assist in metabolism. Low cortisol levels often manifest in symptoms like dizziness, weight loss, muscle weakness, fatigue, appetite changes, sweating, skin color alterations, mood swings, digestive troubles and low blood pressure (hypotension).
The Impact Age Has on Cortisol Levels
Age can impact a variety of hormones and when it comes to cortisol, it can affect how the body produces and, in particular, metabolizes the hormone. Typically, as a person grows older, his or her system releases less and less cortisol, however, the blood level of this hormone stays about the same. In addition, when cortisol levels are released they systematically balance out and restore themselves to their original lower levels.
In seniors, however, cortisol levels are found to rise rapidly but take much longer to return to normal. Due to this elevated level of cortisol, middle-age and elderly individuals have far higher levels of the hormone circulating throughout their system than a 25 or 30-year-old does.
Should this slower reduction become significant, bodily manifestations might prompt medical attention to explore corrective measures as elevated cortisol levels can lead to numerous health issues such as cellular degeneration in the brain, weakened immune system, decreased muscle mass, and thinning of the skin.
How To Balance Fluctuating Cortisol Levels
Though medications might be necessary in instances of disease and/or severe manifestations of low or high cortisol, many medical professionals also suggest utilizing natural remediation methods. Such measures include:
Consume A Healthier Diet
Excess alcohol, caffeine, sugar and processed foods can create cortisol and other hormonal imbalances. Health professionals and nutritionists recommend eating foods such as vegetables (preferably leafy greens), fish, organic meats, sea salt and products high in fiber.
Increase Intake of Nutritional Supplements
The body uses nutrients in the manufacturing of cortisol, and during high-stress times these nutrients may become depleted as cortisol is released. Vitamins and nutrients such as Omega-3, Magnesium, the Vitamin B Complex, Vitamin C, Vitamin D and Zinc all aid the body in replenishing these supplies and managing stress, as well as improving adrenal function.
Exercise…But Not Too Excessively
Physical activity stimulates the adrenal glands and can help counter low cortisol manifestations such as tiredness and muscle weakness. However, overexertion can place added stress on the body, which can therefore produce a counterproductive impact.