According to data compiled by the Alzheimer's Association, Alzheimer's disease is the sixth-leading cause of death in America. As of 2019, more than six million people have been diagnosed with the disease and the number may reach 14 million by the year 2050. Of those who have been diagnosed, 200,000 were under the age of 65. While the exact etiology is unclear, researchers have concluded that there is a link between long-term hormone-replacement therapy and Alzheimer's disease, especially among women, as more than two-thirds have already been diagnosed.
According to Dr. Tomi Mikkola, supervisor of the obstetrics and gynecology doctoral program in clinical research at the University of Helsinki, long-term hormone replacement appears to speed up the progression of the disease, causing symptoms to manifest sooner than they would otherwise. In this article, we will take a closer look at this study and what women can do to reduce their risk of developing this irreversible, progressive brain disorder.
What Is Alzheimer's Disease?
Before exploring the link between Alzheimer's disease and long-term HRT (hormone-replacement therapy), let's take a moment to delve into the epidemiology of the disease. For those who may not be familiar with Alzheimer's disease, it is the most common form of dementia, characterized by progressive memory loss. Initially, an individual who has been diagnosed with the disease may experience difficulty when it comes to organizing his or her thoughts.
However, as the disease progresses, he or she may also experience the following symptoms:
Forgetting conversations
Repeating statements or questions
Constantly misplacing possessions
Getting lost
Difficulty identifying common objects
Forgetting names of friends and family
Because Alzheimer's progresses so slowly, those who have developed the disease may not be aware that they have it. Yet, in most cases, close friends and family will notice early signs of the disease even before the symptoms worsen.
Oral Hormone Therapy and Alzheimer's Disease
While the risk of developing Alzheimer's as a result of long-term oral hormone therapy is relatively low, it is still worth noting. A study shows that postmenopausal women undergoing oral hormone therapy may have a 17 percent increased risk of developing Alzheimer's disease. Researchers at the University of Helsinki conducted a study involving more than 85,000 postmenopausal women who were diagnosed with Alzheimer's disease between 1999 and 2013 and used oral hormone therapy for a minimum of 10 years. The study participants were between the ages of 70 and 80. They all began using oral hormone therapy before the age of 60.
After carefully assessing all factors involved, the researchers believed that there was more than enough evidence to conclude that those who used oral hormone therapy were at a greater risk of developing Alzheimer's than those who used vaginal hormone therapy or those who didn't undergo hormone-replacement therapy at all.
Should Women Avoid Oral Hormone Therapy?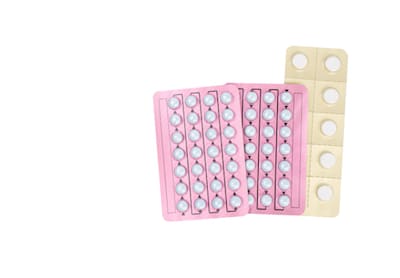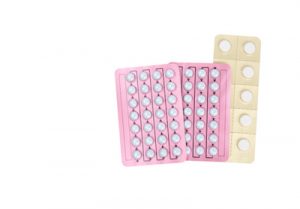 Considering that there is only a slight risk of developing Alzheimer's as a result of using oral hormone therapy, most researchers believe that women should continue undergoing their treatments. After all, oral hormone therapy has proven to be very effective in soothing many of the symptoms commonly associated with menopause, like hot flashes and decreased libido. It should not be used as a means of improving memory or preventing cognitive decline. That said, women are encouraged to alert their physicians as soon as possible if they notice any changes in their physical or mental health.
Alternatives to Oral Hormone-Replacement Therapy
For women who may be averse to oral hormone therapy, there are a few all-natural alternatives that may be just as effective. For example, black cohosh root can be used to increase estrogen levels and alleviate hot flashes. Best of all, it causes little to no side effects. Also, creams formulated from wild yam extract can be used to boost progesterone levels and also alleviate vaginal dryness. The following all-natural remedies are also effective:
Soybeans
Dong Quai
Herbal cocktails including flaxseed, ginseng or red clover
As with all herbal remedies, you should consult with your physician before using them in place of prescription medication.