Studies suggest that postmenopausal hormone therapy may affect the functionality of estrogen receptors in the pelvic floor, resulting in uterine prolapse.
After 10 years of extensive study, a critical re-analysis of the correlation between hormone menopausal therapy and uterine prolapse has finally provided researchers with some insight.
What Is Menopausal Hormone Therapy?
The makeup of menopausal hormone therapy (MHT) has been evolving on a global scale. Before scientists discovered the detrimental effects of prolonged use, long-term use of hormone-replacement therapy was routinely prescribed to postmenopausal women. Its initial purpose was to alleviate the discomfort that came with hot flashes and other symptoms associated with menopause. The pioneers of this medical advancement also believed that MHT reduced the risk of heart disease—the number-one cause of death in women—at one point in time.
Risk for Uterine Prolapse
Today, researchers are proposing that this type of treatment is accompanied by an increased risk in uterine prolapse. Uterine prolapse occurs when the uterus moves in the direction of the vagina or moves inside of the vaginal walls. Weakened ligaments and pelvic floor muscles that are no longer able to hold the uterus are the underlying cause of this health condition.
Recent data has shown that younger women benefit more from the use of MHT as opposed to women of more advanced age. Moreover, prolonged use of the hormone treatment was found to be related to serious increases in the risk for prolapse. Women who underwent the treatment for 10 years or less also experienced fewer or no negative side effects.
Case Studies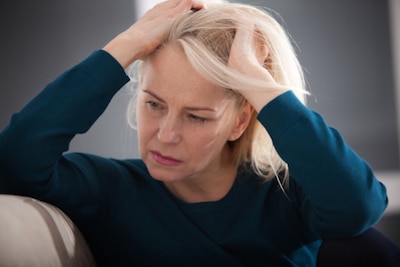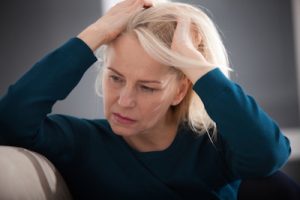 Women who are considering the use of MHT should bear in mind that this type of therapy has shown to affect the health of women experiencing menopause both during the transitional years and beyond. Women who underwent the treatment experienced far more instances of simultaneous chronic ailments or conditions that necessitated additional care. Likewise, reports showed that exposure to MHT only intensified those changes within the body.
When studies were conducted, the use of postmenopausal hormone treatment was monitored looking at women who did not have a hysterectomy with a uterine prolapse surgery and women who were placed in a control group. The largest unsystematic study to date produced results that indicated MHT was correlated with a slight increase in heart disease among postmenopausal women who used a combination of estrogen and progestin therapy.
Who Should Use MHT?
Women who begin menopause after the age of forty-five do not necessarily need this type of treatment to remain healthy. As more advancements in medical research are made, recommendations are likely to change. Still, the risks associated with MHT are very low, so women who are in the early stages of menopause and who are healthy will likely find that the benefits of MHT outweigh the potential risks.
Furthermore, scientists found that women who exclusively used estrogen did not experience an increase in health ailments. Comparably, the results of multiple studies have suggested that prolonged use of MHT was the primary cause of a weakened pelvic floor, especially when used in conjunction with other progestogen treatments.