Although several studies suggest that most patients with testicular cancer have normal testosterone levels, these levels tend to decline after starting chemotherapy. Once in the state of decline, a lowered amount of testosterone levels is associated with many health issues.
Testosterone is a powerful hormone that is responsible for the development of reproductive organs in the fetus. When a person hits puberty, testosterone aids the development of secondary sexual characteristics. The serum levels of the hormone diminish with age and certain illnesses.
Testosterone Levels After Testicular Cancer
All diseases of the male genital system can have an impact on testosterone, and cancer causes such a problem. The causes for this are as follows:
– There is damage to the cells that are key in the production of testosterone
– There is damage to tissue because of chemotherapy
– Surgical removal of the testicles
– Endocrinological abnormalities that happen because of stress and cancer
Chemotherapy and Serum Testosterone Levels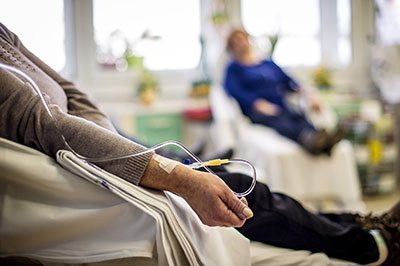 Several studies indicate that most people with cancer have normal testosterone levels until they begin chemotherapy; that's where the health issues arise. In the early 1900s, chemotherapy was introduced as a treatment for cancer. The fact is that chemotherapy can help in the vast majority of cases, however, it may have some negative side effects.
The Health Problems Associated with Low Testosterone
Lately, scientists have noticed that there is a connection between low testosterone and other health issues. Your odds of developing this condition of lower testosterone levels increase for those men who are obese, diabetic or hypertensive. Research into the relationship between low testosterone and other health problems continues on and includes a link to health issues such as diabetes, obesity, metabolic syndrome, heart disease, depression, low libido and hypertension.
In conclusion, being a patient with testicular cancer can have an effect on every aspect of your life, including your testosterone levels. This is particularly the case if you have initiated chemotherapy. While chemotherapy may solve the initial cancerous problem, it may lead to further health issues you will want to keep an eye out for, as low testosterone is associated with several health problems.