Testosterone replacement is a growing medical therapy designed to help aging men overcome the loss of the vital hormone.
As men age, production of testosterone, a primary male hormone, declines. This decrease usually begins anywhere between the ages of 30 and 40 and often takes place at a rate of 1 percent per year. This naturally occurring decrease in testosterone is known as andropause.
What Causes Testosterone Loss?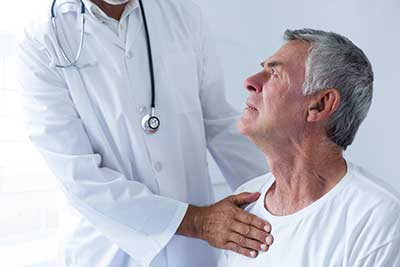 This affliction can be brought about by a variety of different causes. However, one of the main culprits, in addition to age and andropause, is a medical condition known as hypogonadism. Unlike andropause, which naturally occurs with age, hypogonadism is a condition that is typically caused by poorly functioning testicles or deficiencies of the pituitary gland. However, both hypogonadism and andropause can be treated and corrected under proper care of a hormone specialist.
How Does Testosterone Loss Manifest?
Testosterone impacts how many body systems function. Lack of the hormone is quite prevalent and can lead to muscle loss, increased fat, bone weakness, sleep problems, emotional imbalances and sexual symptoms including a decreased sex drive and diminished sperm production.
What are the Different Types of Testosterone Replacement?
There are a number of different ways one can receive testosterone therapy. The hormone can be administered through the use of a skin patch usually positioned on the skin of the recipient's arm, which releases the active substance in a controlled manner. Those in need of testosterone may opt to have the hormone either injected or implanted. Typically, injections are shot into the recipient's muscles. Implants are often administered in the form of a pellet, which is positioned inside the body tissues. Implants are usually implanted under the skin in a crystalline form, which ensures consistent testosterone levels over a period of about six months. Gels are another suitable means of receiving testosterone. Certain gels are rubbed directly onto the recipient's skin, which absorbs the testosterone. Other preparations are given through the use of a pump. Oral dosages of testosterone are typically given in the form of mouth patches that are positioned in the recipient's upper mouth and absorbed into their bloodstreams through the gums. In most instances, gels are applied once per day, while the mouth patch can be administered twice daily.
Is Testosterone Therapy Successful?
Replacing diminishing testosterone levels may provide some relief to certain symptoms, particularly the embarrassing, if not lifestyle-altering sexual problems. However, how truly effective this therapeutic endeavor is varies greatly from person to person and can depend on factors like the exact condition causing the hormonal imbalance, as well as the age and overall health of the patient receiving the treatment.
What are the Risks Associated with Testosterone Therapy?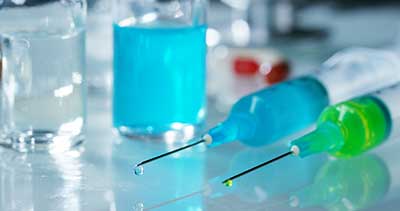 While there may be a number of potential benefits, testosterone therapy comes with certain risks. The treatment has been known to produce bothersome, untoward side effects such as breast enlargement, skin irritation and sleep apnea. However, testosterone treatments are rumored to possibly increase the chances of a recipient developing more serious health issues like strokes, heart attacks, blood clots and prostate cancer. Those afflicted with these conditions or who are at higher than normal risk for contracting them should proceed with extreme caution and carefully discuss such issues with their doctor.
Does Health Insurance Cover Testosterone Therapy?
Specific costs will depend upon the method chosen and how long the course of therapy lasts. However, a good number of insurance providers will cover a significant percentage of associated costs assuming a patient and his doctor provide irrefutable proof the treatment will be administered to alleviate the symptoms of a specific illness.