Physical activity is for everybody. There have been countless studies that have linked exercise to improved cognitive function. Exercise and maintaining physical fitness does not need to focus on gaining a muscular structure or having a flaunt-worthy physique. Exercise is a way to achieve health and inner peace. As opposed to conventional thinking, exercise becomes crucial with increasing age. As time passes by and people enter into their middle and older ages, they must place a high emphasis on exercising. Not only will physical fitness keep them aging adults fit but studies have found that it will also rapidly improve their cognitive functions.
Research shows that exercise can aid in memory and preventing dementia in older men and women. At the same time, studies also say that people who have been exercising throughout their middle age have more strength and physical performance in their old age.
Five Reasons Why Physical Activity Is Important for Aging Adults and How It Affects Cognitive Function
1. Exercise now to stay fit a decade later
Men and women who have been exercising ever since their middle age have been able to outperform their non-exercising counterparts by 10 percent in their old age. Exercising for an extended period of time during your young and middle age improves your body, and the benefits are long-term in nature. This fact highlights a simple message; the people who have regularly exercised have had long-term benefits in terms of both body and mind. You don't need to run long marathons or lift heavy weights. Moderate physical activity like brisk walking and running regularly over an extended period of time will do the magic.
2. Physical Activity Demands Good Cognitive Abilities
Any sport or a game played outdoors demands teamwork, problem-solving, decision making, effective communication, attention and memory power. All of these skills make up the 'cognitive functions.' By being physically active, one can practice all the skills that constitute an improved cognition ability. You are never too old to develop your cognitive abilities. Start today; you will see the changes soon. While not every physical activity demands all the cognitive skills, every physical activity demands one or two cognitive skills for sure.
3. Results Are Quick and Glaringly Evident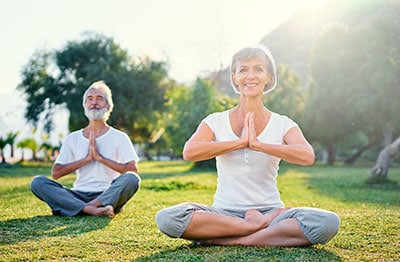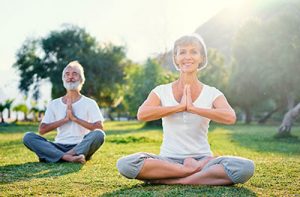 A study performed on nearly three hundred plus older adults (>50) who have memory impairments has had an interesting result. When all these old adults exercised for as less as six months in the physical activity program, they have shown modest improvement in their cognition function over the next 18 months.
Take baby steps and start exercising today. In a relatively short period of time, you can see the differences. Consistency is the key. Consistent effort over a period of time will show you results. Increased memory, thinking, and energy levels are the results delivered by regular physical activity.
4. Physical Activity Beats Dementia
Old age in dementia is a widespread occurrence. Though dementia is not exclusive to old age people, it has a higher probability to occur in people aged over 65. The risk of dementia increases with age and the older you are, the more you are prone to this disease. Dementia is caused by a wide range of factors like obesity, diabetes, high cholesterol, etc., by preventing these, one can protect oneself from dementia.
By indulging oneself in physical activity throughout their lives, they can beat dementia. Physical activity in the younger age results in lesser chances of being obese, diabetic or having high cholesterol. Exercising and being active in the older age results in increased cognitive activity. People who are active have a lower risk of being affected by Dementia.
5. Stay Young in Both Body and Mind
Everybody hates growing old. We don't want our strength to fade away. We don't like forgetting things and growing weary. The one-stop solution to get everything under control is physical activity. While exercise is always associated with a great physique or a good-looking body, there is a lot more to physical activity than the head-turning build or physical health.
People who engage in physical activities are often happier than their peers who lead a relatively sedentary life. And of course, for physically active people, the abilities to think on their feet, communicate elaborately and handle stressful situations becomes second nature. All of this leads to an increased cognitive ability. While one ages, the most critical skill and function they need is cognitive functions.