Age comes with more than wisdom and responsibility. Aging comes with physical symptoms like wrinkles and age spots as well. Not only do these symptoms impact the way you look, but they can also do a number on your self-esteem.
You may have tried a number of anti-aging topical solutions to no avail. Over time, this can leave you frustrated, especially since finding the perfect product can get expensive. Fortunately for you, there are natural remedies you can use to slow down and even reverse your skin's aging process.
One of these natural remedies includes something you may have in your pantry: green tea. Green tea has many nutrients that can be taken orally or applied topically. Here's how you can receive the anti-aging benefits of green tea.
What are the Anti-Aging Benefits of Green Tea?
Rumor has it that the oldest Chinese king in history lived to be over 130 years old and he attributed his longevity to drinking green tea every day. Behind water, tea is one of the most consumed drinks on the planet. It's especially popular in Asian countries like China and Japan. Many people prefer drinking green tea because of its taste and health benefits.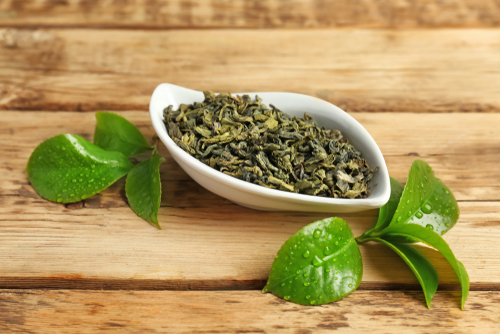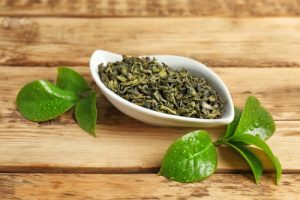 Green tea is so healthy because it's the least processed of all types of teas. All forms of caffeinated tea on the market come from the same plant. Their only difference is in how they're made.
Green tea is the least processed tea from the Camellia sinensis plant. Once the plant is picked, leaves that are meant for green tea are immediately fired. The tea term firing means to steam or heat the leaves before they're dried. An early firing process helps the plants retain a larger number of antioxidants and compounds that boost your health. These compounds include:
Is an antioxidant that protects us from free radicals and aging-related cell damage. When you regularly consume this antioxidant, free radicals have a difficult time forming within your body. Catechin EGCG also protects against heart disease symptoms. Heart disease inhibits proper blood circulation, which makes your skin appear a dull, bluish hue. Catechin EGCG reverses and eliminates the effects of this condition and improves the appearance of your skin.
The are considered one of the strongest antioxidants you can take. OPCs keep your immune system strong as well as control inflammation. Chronic inflammation plays a key role in skin conditions like acne and also accelerates the skin's aging process.
How to Use Green Tea for Your Skin
If you want to reap some of the anti-aging benefits of green tea, there are multiple ways to do so, including: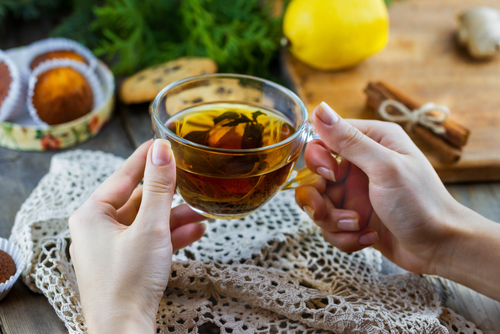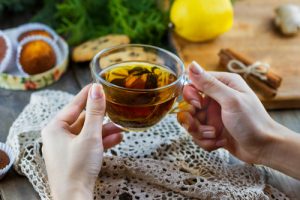 One of the best ways to combat aging is from the inside out. Start by brewing your green tea. You can use tea bags or loose leaf green tea, but aim for the best quality tea you can find. Heat your water to where it's hot but not boiling. Steep your tea in the hot water for at least four minutes.
You can drink it either iced or warm. You can also add honey or lemon to improve the taste and health benefits. Health experts recommend drinking at least three cups of green tea every day for optimal benefits.
In addition to drinking green tea, you can also drink matcha. Matcha is a ceremonial-grade green tea powder made from ground tea leaves. Drinking a high-quality matcha tea can produce up to three times more anti-aging benefits of a single glass of regular tea. You can add matcha powder to water or milk and enjoy.
If you don't like the taste of green tea, you can also apply it topically. Cleanse your face, apply cooled green tea for 20 minutes, rinse it off and apply your moisturizer. Doing this twice daily will make a huge difference in how your skin looks.
You don't have to suffer from skin problems. By adding green tea to your health regimen, you can prevent and even reverse your skin's aging process. Speak to your doctor on how to properly incorporate green tea into your routine.