Summertime is one of the best seasons for outdoor activity, but the heat can pose some serious health risks, especially for aging adults. With temperatures hitting new highs each season, it's important that proper precautions are taken to ensure your safety outdoors. Here's a look at ten ways you and your loved ones can stay protected from the heat so you can get outside and enjoy your summer.
1. Hydration is Key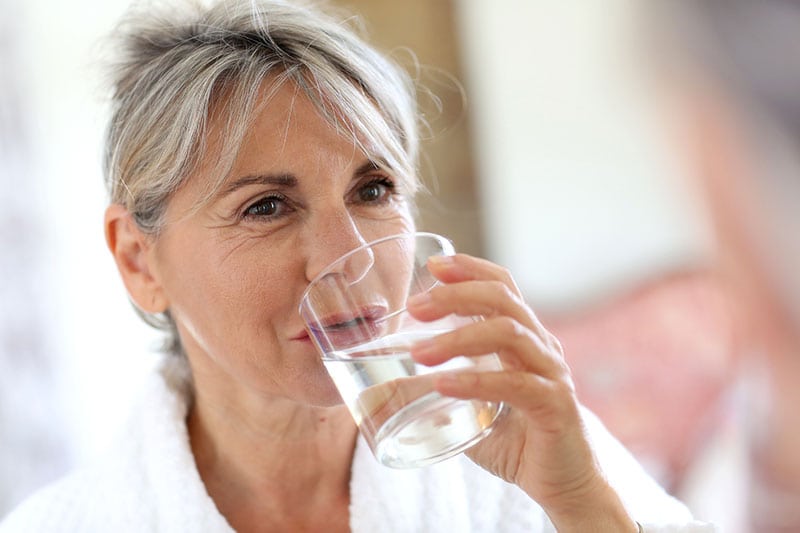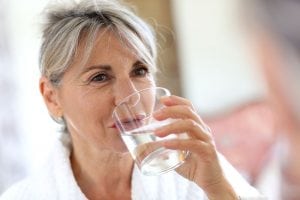 As you age, your body has a harder time conserving water and registering thirst which can make it more difficult to adjust to higher temperatures. Whether it's a long summer drive, a vigorous day of hiking, or time spent on a beach, make sure you are drinking water frequently and limiting your intake of alcohol and caffeine, to avoid heat exhaustion and dehydration. If you make plans and know that you will be out in the heat the next day, make sure you are hydrating the entire day before you embark on your adventure. Enjoy summertime fruits that are hydrating, such as watermelon, for a thirst quencher with an energy boost.
2. Your Summertime Checkup
Some prescription medications are affected by higher temperatures. Schedule a checkup with your doctor to see if your medications can handle the heat. Let them know if you intend on storing your medications in areas that are higher than room temperature as some can become aggravated by the heat and lose effectiveness.
3. Take a Break
Look for cool areas to take breaks in if you are going to be outdoors for long periods of time. If there is no air conditioning available make sure you have plenty of water to drink and a space in the shade to rest.
4. Communicate
It is of the utmost importance that if you need to take a break, get food or water, or are feeling uneasy in any way, you communicate that to the people around you. If you will be spending long periods of time outdoors, let your family or friends know ahead of time so they are aware of how long you'll be gone and can call to check in with you later.
5. Wear the Right Clothing
If you're going out in the heat, opt for clothing that is light in weight and covers your skin well. Natural fabrics like cotton are a popular choice because it "breathes" better than synthetic fibers do. While you may be focusing on proper shirts and shoe options, don't forget a hat!
6. Eye-Protection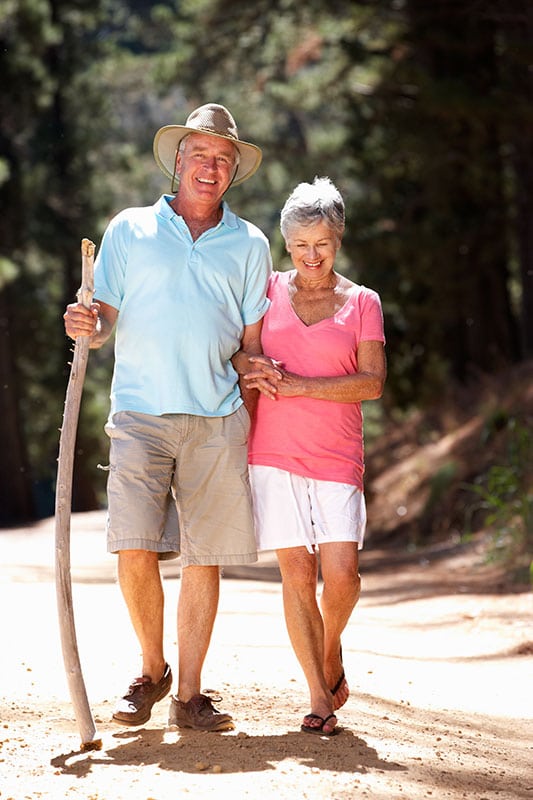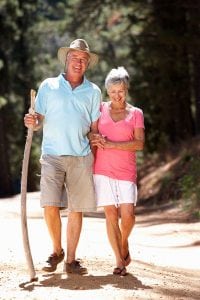 With every step of the aging process, a variety of changes occur. Among these changes are those that impact our vision and overall eye health. Over the years, your eyes become more sensitive with age, this is due to the decrease in pupil size and increased opacity of the eye's lens. This means that it is the perfect time to treat yourself to a new pair of sunglasses that provide ample protection from the sun. Look for UV defense and give polarized lenses a try.
7. Have a List of Emergency Contacts
Gather a list of your emergency contacts and let everyone who is on the list know about it. Make a copy for your fridge, your car, and for your purse or wallet to ensure that if something happens, no matter where you are, whoever is there to help you will have people to call in the event of an emergency.
8. Know the Signs of Fatigue
If you are feeling lethargic, dizzy, cramping, thirsty, nauseous, grumpy, or tired you should consider taking a break from the heat. Hyperthermia, which is the overheating of the body, can happen very quickly, especially in seniors due to their body's inability to regulate body temperature. So, if you are feeling anything out of the ordinary it is important to get to a cooler place to rest.
9. Don't Forget the Sunscreen!
Here's a fun fact: according to the United States Environmental Protection Agency (EPA), 90 percent of the signs of aging are a result of unprotected UV exposure. Translation: don't forget the sunscreen!
If any of your body parts are exposed to the sun, remembering sunscreen is a must. Throughout your life, sun damage and excessive exposure can be a leading force to premature signs of aging skin. By breaking down collagen at faster rates than the body can naturally produce it, the skin fails at healing itself and wreaks havoc on the appearance and health of skin as we age. Seek out a broad-spectrum protection against UVA and UVB rats. So be sure to get into the habit of putting sunscreen on your face and arms before you go out for the day and reapply as necessary.
10. Beat the Heat!
Your body might have a more difficult time adjust to high temperatures as you age, but that doesn't mean you have to be a homebody. Look for places to hang out in your community that offer cooler spaces like aquariums, art museums, movie theaters, and public pools.
Age doesn't have to keep you from having a good time outdoors. Remember to stay hydrated, cover your skin, and communicate to those around you to enjoy your summertime safely.