Menopause is a natural stage in a woman's life, but it can come with some unpleasant symptoms. For some women, taking certain antidepressants can help manage these symptoms when traditional hormone therapy such as estrogen therapy can't be used. They can even help with those symptoms which aren't mood related.
Understanding the Types of Antidepressants
Antidepressants are a class of drugs, as their name indicates, that are traditionally used to treat depression. Additionally, they can be used to treat other mental health issues such as Obsessive-Compulsive Disorder (OCD) and anxiety. These drugs are used in all cases by bringing the brain's chemicals that control moods into balance, but not all antidepressants are the same, as there are four main types of antidepressants.
Benefits of Antidepressants for Menopause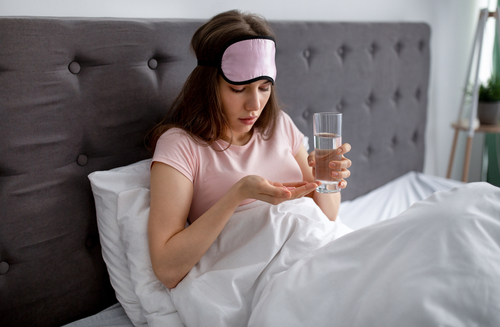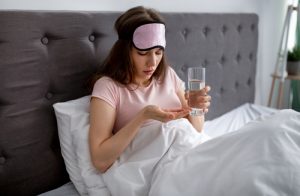 With the specifics aside, in general, antidepressants may reduce hot flashes, night sweats, and vaginal dryness, among other menopause-induced symptoms. Some studies have even shown that they can improve sleep quality and reduce fatigue.
In addition to the physical benefits, they can also have a positive impact on your mental health.
For many women, peri and post-menopause are accompanied by decreased estrogen levels, which can lead to various mental health problems. Some antidepressant usage can also help balance your hormone levels and improve your mental health, easing anxiety, depression, and mood swings, all of which can be a side effect of menopause.
Side Effects
Like all medications, side effects can vary and range in severity from person to person. Depending on the drug, there are different effects, but the most frequent ones include weight gain, erectile dysfunction, sleeplessness, and exhaustion. Additionally, some people might encounter gastrointestinal side effects like nausea and constipation. Although these side effects can be inconvenient, they usually disappear after a few weeks of treatment, once the body becomes use to the prescription.
In rare cases, patients may have more severe side effects such as mania (an abnormally elevated mood, inflated self-esteem, and decreased need for sleep) or serotonin syndrome, in which case the body produces too much serotonin, leading to high blood pressure, rapid heart rate, sweating, and confusion, and if not corrected this condition has the potential to be fatal.
If you experience any of these side effects, it is essential to stop taking the drug and seek medical attention immediately.
Risks of Taking Antidepressants for Menopause
While antidepressant usage for menopausal symptoms may be suggested, some research has suggested that SSRIs may increase the risk of osteoporosis. This is thought to be because SSRIs can interfere with the body's absorption of calcium. Thus, for those taking an SSRI, it is essential to ensure enough calcium and vitamin D is received through the diet or supplements.
Additionally, some research suggests that these types of medication may be associated with an increased risk of breast cancer due to their ability to increase estrogen levels in the body.
It is also important to be aware that this medication may mask the symptoms of peri and post-menopause. This means that you may not realize you are experiencing menopausal symptoms until they become more severe.
While antidepressants may help some women during the various stages of menopause, they are not without risks.
Because of the severity of potential symptoms when used for non-depression cases, seeking additional non-estrogen treatments for menopausal symptom relief prior to turning to antidepressants is advised. These alternative remedies include lifestyle changes, such as getting regular exercise, practicing mindfulness, eating a healthy diet, and using natural plant extracts.
If you are considering antidepressant usage for treating menopause symptoms, speak with your doctor about the potential benefits and side effects. You should also be aware of the other non-estrogen treatments available for menopausal symptoms so that you can make the best decision for your individual needs.