From protein-rich diets to low-carbohydrate fads to vegan eating, it's hard to know what's right for you. A Mediterranean Diet is one that has proven benefits for those who follow it.
Following a healthy diet as you age is crucial to your health, quality of life and longevity. With so many diets out there and a lack of sufficient information, it can be pretty overwhelming to choose one that best fits your needs. The Mediterranean Diet has gained a lot of attention in the past few years — and for a good reason. This way of eating has been proven to have a number of health benefits including slowing down the aging process and is something that can benefit anyone at any stage of life.
If you're not familiar with the Mediterranean Diet, then let us introduce you to the wonders of this diet plan. This article details everything you need to know about this diet as you age — including why it's good for you and how to adopt it into your own life in an easy way. We understand that it is not easy to transition to a new lifestyle; however, staying healthy throughout life is possible with dedication, commitment and the practice of new habits.
Improves Digestive Issues
Our digestive systems become less efficient as we get older. This can lead to problems such as indigestion, IBS and constipation. Adopting this diet can help to improve your digestive health and reduce the number of digestive issues that you experience on a daily basis.
The Mediterranean Diet can help promote regular bowel movements and reduce the amount of time that food sits in your digestive tract, which would otherwise lead to digestive issues. Another important benefit of this diet is that it includes lots of fruits and vegetables that help to promote healthy gut bacteria, which are essential for a healthy digestive system and overall health.
Mediterranean Diet Boosts Mental Health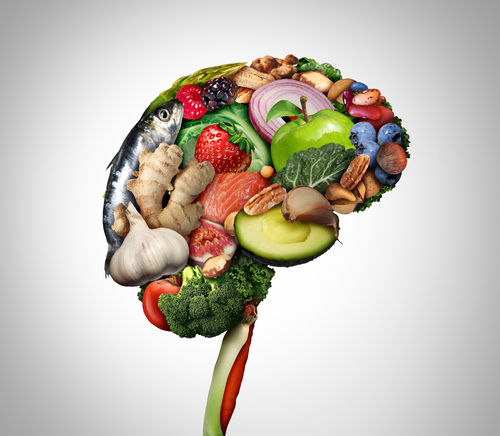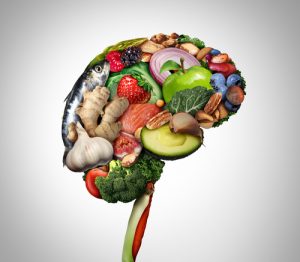 This diet is also associated with an improvement in mental health, particularly in older people. It's rich in B vitamins, which are essential for the regulation of mood. B vitamins are also vital for the production of serotonin, which is the feel-good hormone. Additionally, the diet is rich in omega-3 fatty acids, which play a key role in reducing the risk of depression.
Helps Protect Against Dementia
As you age, your body's organs lose some of their ability to function properly. This includes your brain, which starts to decline in terms of functioning and health. This diet is known to boost brain health, which plays a key role in reducing their risk of developing dementia.
As we age, our brains produce less acetylcholine, a neurotransmitter that helps us think and remember clearly. Eating foods rich in choline can help reduce this decline and offer protection against cognitive decline and early-onset dementia, such as Alzheimer's disease. Choline-rich foods include eggs, fish and legumes – all of which are included in the Mediterranean Diet.
May Help with Arthritis and Joint Pain
As you age, your joints become less flexible and can become inflamed, leading to pain and discomfort. This diet plan has been found to help reduce inflammation in the body as well as to help relieve joint pain.
Incorporating the Mediterranean Diet into Your Life
In addition to its impressive nutrition profile, this diet is also rich in flavor because it incorporates herbs, spices and lemon juice as key ingredients instead of relying on heavy sauces or seasonings. The result? Delicious meals that are both wholesome and flavorful.
Curious about how you can incorporate the diet into your everyday life? Here are some recipes to get you started!
Tuna stuffed peppers are a one-dish wonder that's perfect for a Mediterranean Diet meal. Start by cooking a simple rice pilaf in water and add ground cumin, salt and black pepper to taste. In the meantime, make a spicy pepper filling by mixing chopped red bell peppers, minced garlic cloves, and canned tuna, with cayenne pepper and hot sauce to taste.
Once the rice is done, stuff the peppers with the spicy tuna mixture and pour the rice over the mixture in each pepper. Bake the peppers in the oven on 350 degrees Fahrenheit until the filling inside is bubbling (approximately 10 to 15 minutes). Serve peppers with a side of veggies or a salad for a balanced and healthy meal.
This egg-based breakfast dish is easy to make and can be enjoyed for any meal. Start by sautéing chopped tomatoes and onions in a skillet over medium heat, with a bit of olive oil. Then, add a few chopped garlic cloves, a handful of chopped parsley and a can of cooked kidney beans.
While those ingredients are cooking, poach 2 – 4 eggs and set them aside.
Once the ingredients have cooked through, dish them out on a plate, making room for the poached eggs in the center of the plate. Top it off with some fresh herbs of your choice, for an extra pop of flavor. This classic dish is just as tasty when served for breakfast or dinner.
When combined with nuts, fruit and granola, Greek yogurt makes a filling and nutritious breakfast. To get started, mix a handful of chopped nuts of your choice into a bowl of Greek yogurt and top with sliced fruit and granola of your choice.
You can also use Greek yogurt to make a creamy and flavorful dressing for a fresh salad. Simply mix plain Greek yogurt with olive oil, some herbs and spices of your choosing, and pour over your favorite greens.