While it is well known that probiotics are a great way to improve gut health, studies have shown that probiotics, which consist of live bacteria and yeasts, can help fight depression as well.
Why Probiotics?
Probiotics can be found in many fermented foods like pickles, sauerkraut and kimchi, for example. However, they are also commonly found in yogurt and goat milk. Along with improving overall gut health, probiotics have been proven to be an effective treatment for more serious stomach conditions like IBS (irritable bowel syndrome.
Studies have shown that the good bacteria and yeast found in probiotics work by altering the gut microbiome inside the gastrointestinal tract. However, in doing so, probiotics can also improve one's mental health.
How the Brain and the Gut Are Connected

It should be noted that studies involving gut and mental health are still ongoing. More research is needed to establish a connection between the two. However, according to many experts, like Dr. Asim Shah, professor of psychiatry and behavioral sciences at Baylor College of Medicine, early studies show that probiotics can help reduce inflammation that adversely affects the brain.
It is also worth noting that the healthy bacteria in probiotics is capable of producing chemicals (such as serotonin, acetylcholine and melatonin) that help boost brain function and overall mental health. Increased production of these brain chemicals can improve depressive symptoms as well as severe mental illnesses like bipolar disorder and schizophrenia, according to Nicole Beurkens, a certified psychologist and nutritionist based in Caledonia, Michigan.
Studies That Support the Connection Between Gut Health and Improved Mental Health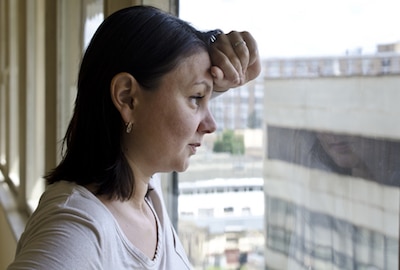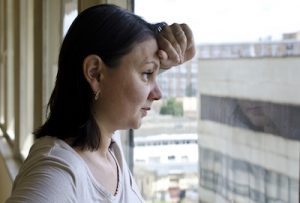 While the premise of taking probiotics to improve mental health sounds appealing, the claims made about their overall efficacy need to be backed by scientific data.
According to an article published by Sciencedirect.com, an online resource providing access to a large database of scientific and medical research, more than 64 percent of individuals diagnosed with anxiety or depression had fewer depressive and anxiety-related symptoms after taking probiotics for six weeks. It is worth noting that only 32 percent of those given a placebo experienced any improvement. In essence, these findings have led researchers to conclude that probiotics do, in fact, contain antidepressant properties.
To further demonstrate the effectiveness of probiotics in treating mental health, we need only look at MRIs and other brain imaging tests. Studies have shown that probiotics contributed to changes in parts of the brain that are responsible for mood, namely the hypothalamus, hippocampus, and the amygdala.
Probiotics as Adjunctive Therapy

Although probiotics are effective in relieving feelings of depression, anxiety and other mental health disorders, it doesn't necessarily mean that patients should stop taking their prescription medications.
Early studies have shown that probiotics can be taken with prescription medication, making it a great adjunctive therapy, especially for those diagnosed with bipolar disorder. To further illustrate this point, probiotics have been shown to result in fewer manic attacks amongst those diagnosed with the disorder.
Should You Take Probiotics for Your Depression?

All in all, probiotics are proving to be very effective in treating a host of mental health disorders, but as noted in the preface of this article, studies related to efficacy and long-term treatment are still ongoing. That said, there is minimal risk in taking probiotics, either as a primary treatment of adjunctive therapy, to help resolve mental health disorders.
If you're struggling with depressive or anxiety-related symptoms, probiotics can be a great first-line treatment. However, if your symptoms are severe, you may be better served by taking prescription medications and seeking counseling. It is always a good idea to speak with a physician concerning the right course of treatment for you as symptoms and the severity of the disorder will likely play a role in your individual treatment. However, if your primary objective is to improve your gut health, probiotics are essential.