Why do women tend to live long past the time that they can bear children? Most animals are able to bear children throughout their entire lives. Scientists and researchers keep exploring the reasons for this phenomenon in humans. One theory regarding why  women cease to ovulate is that they only have a certain number of eggs. When these eggs were gone, she enters menopause. Another theory for why women experience this period is called the "Grandmother Hypothesis."
Menopause and the Grandmother Hypothesis
In recent years, many scientists have begun to believe in a theory called the Grandmother Hypothesis. This theory assumes that women eventually stop having babies in order to help their grandchildren survive. It also advocates that children who have grandmothers living until old age survived longer since grandma was around to help feed, care for, and protect them. Also, mothers are thought to have more children because the grandmother was there to help raise the children and to support her.
The Grandmother Hypothesis studies both lifespan and social aspects of having a grandmother help raise the grandchildren. According to this theory, grandmothers offer a style of raising children that encourages learning new skills, cooperation and building social dependence.
According to Kristen Hawkes, an anthropologist from the University of Utah, the Grandmother Hypothesis explains why grandmothering remains a crucial part of the human experience when it comes to raising children. Grandmothers help enhance their grandchildren's lives by:
• Assisting them in developing social abilities.
• Increasing pair bonding skills.
• Causing their grandchildren to have larger brains.
• Increasing their grandchildren's ability to learn how to cooperate.
• Helping the grandchildren to discover new and various skills.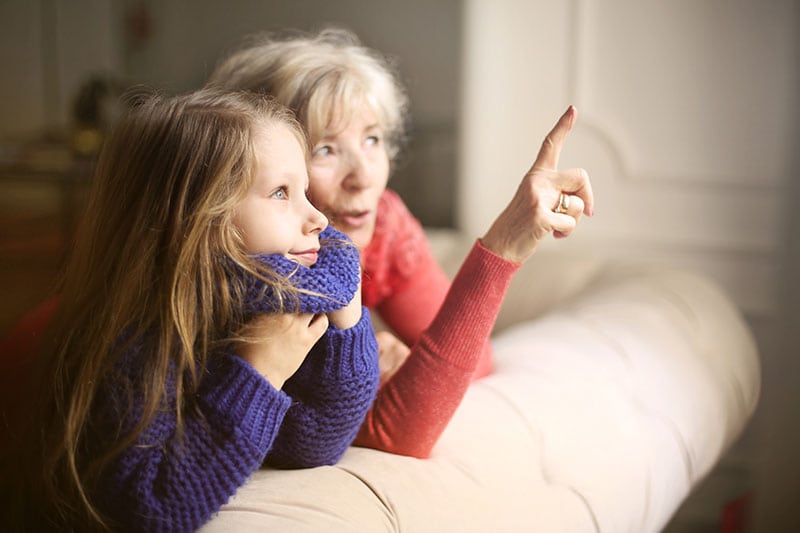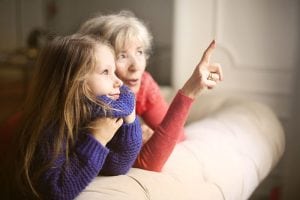 Biologist Peter Kim and anthropologist James Coxworth used mathematical evidence and computer simulations to come up with scientific evidence that agreed with the Grandmother Hypothesis.
In this computer simulation, grandmothers who no longer menstruate were included in a population of a primate species to change the primates' social structure. Chimpanzees usually live between 35 and 45 years, which is approximately the same length of their offspring-producing years. During the computer simulation, 1 percent of the female chimpanzees were given human lifespans and cessation of menstrual periods. These scientists discovered that the hypothetical primates over a period of 60,000 years developed similar lifespans as humans. Eventually, 43 percent of the adult female primates became grandmothers.
Research Results
According to the simulation in the study, grandmothers assisted in feeding the children before they fed themselves. A mother without a grandmother's help tends to have more trouble raising a second child due to lack of support. The new baby often receives more attention than the slightly older child, and the older child doesn't receive as much care. Grandmothers act as additional childcare providers to ensure the safety and feeding of the first-born child. Some grandmothers live a longer-than-average lifespan. These grandmothers pass their longevity down to their grandchildren. Eventually, the surviving chimpanzees in the study lived longer over a period of several generations.
Why did female chimpanzees ovulate until they were about 40 years old? According to Hawkes, without menopause, grandmothers would only have time to care for their own children. They wouldn't be able to care for their grandchildren as much. Once an older mother died, no one would be available to care for her children, and the children would have a higher death rate. So, if a female experiences a cessation of menstrual cycles, they are available to help raise their grandchildren, keep them fed, keep them safe and give them the attention that they want and deserve.
The Grandmother Hypothesis remains a theory about why women experience menopause. More studies are required to determine the validity of the theory. But understanding the grandmother's role in a person's life helps anthropologists and scientists know more about the way humans have evolved through the centuries.