With one in three seniors passing away from Alzheimer's and its related side effects, it's time we find a way to keep our brains healthy, active and vibrant with each passing year. Although we may be familiar with over-the-counter remedies and dietary changes that aim to delay Alzheimer's disease, there's a new approach no one is talking about: brain activities!
The Link Between Mental Stimulation and Alzheimer's Disease
A common characteristic that all humans share is their need for meaningful mental stimulation throughout the day. From reading a magazine while waiting for our appointment to solving riddles on our phone before bed, our curious inner voice triggers our thirst for knowledge and the need to decode abstract concepts.
But what do we know about our underlying yearning for knowledge and thwarting off mental diseases that wreak havoc on our lives? For starters, mentally-challenging tasks drive essential nutrients and blood into the brains of individuals engaged in them. Whether a student is cramming for an upcoming test or a mature adult is studying poetry in spare time, complex challenges are vital for their lifelong mental health.
When individuals develop the habit of engaging with intellectually-demanding material regularly, their systems begin producing a protein called brain-derived neurotrophic growth factor (BDNF). Among the roles this protein plays, repairing damaged brain cells and maintaining existing cells are the most pertinent.
An abundance of BDNF within the brain helps individuals lead healthy, Alzheimer's-free lifestyles for years to come. Now that we understand the role that BDNF plays in our mental acuities, how can we elevate our levels of this naturally-occurring protein?
New Languages
Learning a second language allows practitioners to improve their memory recall and create new neural pathways in the brain to transmit data. In lay terms, individuals who seek to delay Alzheimer's disease can do so by actively engaging with mentally-challenging domains. More importantly, communication of abstract ideas stimulates the brain and, in essence, gives the practitioner's mind a "workout."
Literature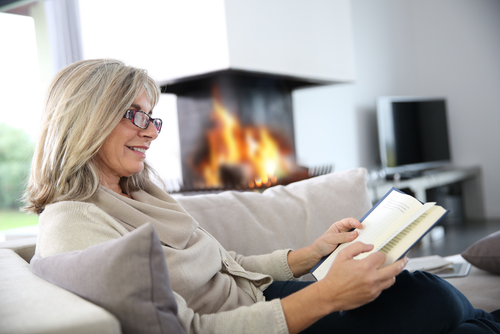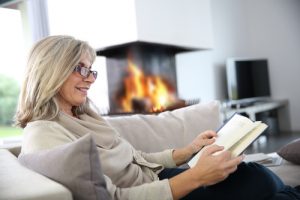 Reading has its proven benefits, but reading material that covers domains outside your wheelhouse of knowledge challenges your brain to grow in unique ways. This point was proven when a team of researchers working at Hong Kong's Elder Health Centres conducted a study on 15,000 patients who were 65 and older. During their five-year study, one thing became clear: Patients who showcased elevated mental faculties were voracious readers.
Crossword Puzzles
When you were a child, did you find it interesting that every mature adult rolled up the newspapers to tackle a crossword puzzle before beginning their morning routine? Although you chalked it up as "something older people do," they knew something that we didn't: Crosswords are brilliant for stimulating your mind.
Crossword puzzles allow us to momentarily drown out outside distractions and turn our focus to a small task that requires our mental faculties. Each word we jot down onto our board is derived by winning a mental struggle to locate an appropriate word that fits the clue's description. Although the words "tangerine" or "appalling" may seem trivial on their surface, the act of digging these literary gems from the depths of our subconscious requires impressive mental stamina.
Continued Education
Don't worry: We're not making you go back to college to earn a doctorate or study to become a rocket scientist any time soon. However, the link between lifelong education and delaying Alzheimer's disease reveals an interesting data point: People who learn new concepts throughout life are less likely to develop memory issues or experience cognitive decline. This finding means you now have an excuse to explore your curiosities and commit to becoming a lifetime learner!
Being Social
When times are tough and we don't know where to turn, our friends and family members are the people we need the most. These individuals can turn a bleak and dreary experience into one that's flooded with vibrant colors and positive emotions.
New data sheds light on the cognitive decline of subjects when they're isolated from social interaction. For these patients, their side effects and memory loss became exacerbated by isolation, and worse, caused them to slip into the latter stages of the disease more quickly than their social counterparts.
Writing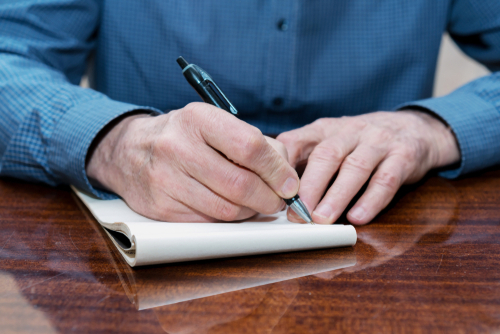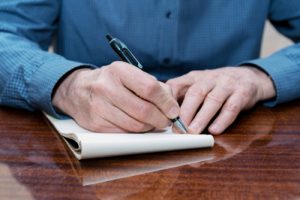 Writing is a brilliant way to get your thoughts onto paper and describe the world through a personal viewpoint. Although many of us become embarrassed by the idea of jotting down our internal monologue onto a viewable medium, writing stimulates our minds like no other.
Creating eloquent prose forces us to reflect on the minutia that we take for granted in each fleeting moment. From the delicate sensations of a fall breeze dancing over the surface of our skin to the intimate moments when we heard our newborns breathe their first breaths, writing solidifies the memories we've lost to time.
Video Games
You "heard" us correctly: You now have permission to waste hours playing video games! Previously, we viewed video-game consumption as a means of passing time but never as a tool to stimulate the growth of our brain or to thwart mental degradation.
The next time you see an enticing advertisement for a video game, treat yourself! While each game has unique plotlines and goals, the problem-solving mechanisms embedded in each title strengthen your neural pathways and improve cognitive function.
Memory Tricks
The last tools you can use to improve your mental prowess and stave off the ramifications of Alzheimer's are memory tricks. Memory tricks have been used for hundreds of years to memorize critical information, such as the medical definitions students need to pass their exams and recall over 100,000 digits of pi.
With a plethora of memory tricks available to the average person, which one will serve our needs best? For most readers, the "memory palace" technique will help readily recall phone numbers, names, email addresses and study material with little effort. To start this trick, close your eyes and envision yourself walking through the door of a large palace.
In your imagination, create images of specific items scattered throughout the palace. A vase here, a pot over there, a plant hanging from a door or a painting over the fireplace. As you pass each item, assign something you need to remember to each object inside your mental palace. Although this trick may seem trivial, recalling details from your mind is as easy as thinking of the objects you assigned the memory!