Some members of the scientific community opine that there could be a connection between taking long naps and the onset of diabetes. For at-risk individuals, those who nap frequently, there are tips that can help you to avoid this potential health malady.
Diabetes Overview
Diabetes impacts the body's ability to properly metabolize glucose (sugar). Glucose is critical for energy production and nourishment purposes. The condition is typically differentiated into two categories, type 1 and type 2.
Type 1 diabetes is labeled as an immune system disorder in which the body attacks the pancreas and hinders the organ's ability to produce and secrete insulin. Insulin is a metabolic hormone that is vital to glucose synthesis. This form of the illness is usually more serious, develops at an earlier age and necessitates these individuals to take insulin for the duration of their lives.
The pancreases of those that are afflicted with type 2 diabetes produces insulin. However, in most instances, either the concentration of insulin is not sufficient enough for adequate bodily functions or the bodies of these individuals develop insulin resistance, which renders the hormone ineffective. Type 2 is considered to be less severe than type 1 and usually develops during a person's later years.
Symptoms
Physical manifestations can vary depending upon the disease type and its severity. However, those stricken with some form of the ailment often experience a collection of common symptoms including:
increased hunger and thirst
frequent urination
unintended weight loss
tiredness
the onset of frequent bodily infections
slow-healing wounds
A Recent Study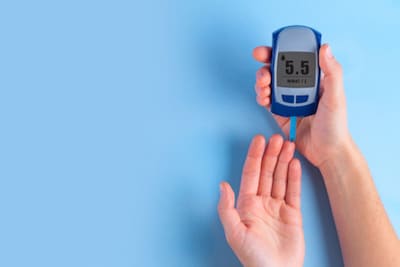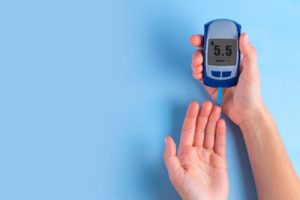 Recent research suggests, however, that taking extended naps during the daytime could increase one's chance of developing the disease. Researchers representing Japan's University of Tokyo created this hypothesis after conducting an experiment.
For their work, medical professionals examined data collected from more than 300,000 individuals who partook in various studies on the subject. Researchers discovered that those who napped for at least one hour per day witnessed an astounding 45 percent increased risk of developing type 2 diabetes.
Healthcare officials who have reviewed these findings suggest that the type 2 variation can be influenced by numerous outside factors including disrupted sleep patterns. That said, those who participated and reviewed the study opine that this examination is merely the beginning of research on the matter and a significant amount of investigation is still necessary before any definitive conclusions can be drawn.
Precautionary Measures
Sometimes, napping is necessary, especially for aging persons or individuals who work during the evening or early morning hours. It is worth reiterating that the medical community has not yet drawn any conclusive links between daytime dozing and the development of diabetic-related illnesses.
That said, persons who must nap during the day might wish to alter their sleeping patterns or consult with a medical professional should they possess any diabetic-inducing risk factors such as having a family history of the malady, are overweight or obese, fail to consume a healthy diet or do not engage in regular physical activity.