While you might dismiss a diminished ability to taste or smell, these issues could be a part of menopause and andropause.
Regardless of where you are in the aging process, you may have noticed that your body does not seem quite exactly as it once did. In addition to experiencing a general slowdown, you may also have noticed that your senses aren't quite right. Whether you have a decreased ability to taste your favorite foods or trouble seeing as clearly as you once did, know that these issues could be a result of aging and that you can take steps to make yourself feel rejuvenated and more comfortable.
Employ Preventative Measures
Don't feel the need to surrender to the loss of your senses. Even if a decline has already occurred, you might be able to reverse these changes or prevent them from getting any worse. When you haven't yet experienced issues with the five senses, you should take preventative measures. For example, Parade suggests making sure to wear sunglasses that offer real protection to decrease the damage caused by the sun. If you're constantly dealing with congestion, speak with a doctor to determine the cause and to continue  enjoyingthe aromas and tastes of your favorite foods. In fact, an appointment with your doctor is a good idea so that you can discuss your specific concerns about your senses and factors that affect your body.
Have Sensory Experiences
Continuing to engage your senses might stimulate them as long as you don't experiencean overload, such as blaring noises or flashing lights. Sensory experiences, likesampling new foods, can help to awaken abilities that you thought that you had lost. One example comes from a suggestion by the Bristal Assisted Living. The idea is to try different foods and not to eat all of one food at the same time. In other words, if you have a plate of chicken, mashed potatoes and escarole, have a bite of the chicken then the escarole. Alternating what you eat can help to invigorate those senses as well. Also, when you have sensory experiences, you are likely to be more aware of how well your senses are working. If you don't use them, you are then likely to have a weaker idea of how you're doing.
Watch for Loud Sounds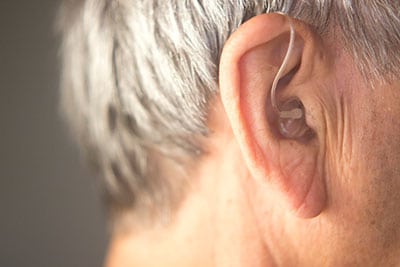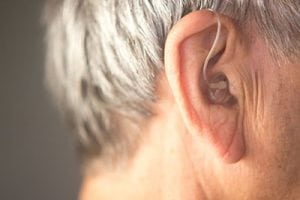 Conducting any type of research on the loss of the senses will likely lead toaconclusion that loud sounds can cause problems with hearing. This idea is furthered by American Association of Retired Persons. If, for example, you're planning to go to a loud concert, consider investing in headphones that will help to reduce the noise. Examinehow loud you're blasting the radio in the car and the television at home. Turning the volume down a bit might help to reduce further or future hearing loss.
Schedule an Appointment with a Specialist
Some of the problems that you're experiencing are likely related to the ears, nose and throat. Therefore, you should consider seeing a specialist in this field. For example, you might think that you have no issues with allergies since these problems did not exist earlier in your life. However, allergies aren't always present in childhood or young adulthood. You could develop them later in life. An appointment with a specialist could reveal that these issues are present and affecting your senses. You could also learn about other conditions that can lead to similar problems.
Use Your Tools
As you age, it can be easy to develop resistance to tools that are meant to help you. In other words, you might not want to rely on a hearing aid or a pair of glasses. Remember that the use of these devices does not mean that you are weak; it means that you're using the necessary tools to enjoy all that life has to offer. Also, remember that new, improveddevices come onto the marketregularly. By keeping up with your health and by going to the doctor, you could be one of the first to learn about new options available to you.
Preserving your senses as you age is important. Doing so helps you to stay motivated and to continue reveling in new experiences.