Mental illness is a severe problem for a lot of people, and believe it or not, the risk of getting a mental illness increases as people age. Researchers have been trying to discover the secrets to mental illness since psychology was first established, and in more recent research, there seems to be a link between mental health and progesterone, the female hormone involved in pregnancy and menstruation.
Understanding Progesterone
Progesterone is a hormone that helps prepare the endometrium for a pregnancy following ovulation. The hormone thickens the uterine lining, so a fertilized egg can attach, and it stops uterine muscle contractions that would cause the rejection of an egg. When progesterone levels drop, a woman will menstruate.
If a woman should conceive, progesterone will help prepare the uterus for pregnancy. It will help blood vessels grow enough to support the fetus, and it will further thicken the endometrium to support the fetus. The placenta will also secrete progesterone once it is developed. The levels of this hormone will remain high throughout the pregnancy so that a new egg is not created. As a woman ages, and the body releases fewer hormones, the FSH and LH hormones can no longer regulate the body's estrogen, progesterone and testosterone levels, thus resulting in decline in levels.
Mental Health and Progesterone
In recent studies, mental illness has been linked to hormonal imbalances, a finding that opened the door for treatments that could potentially stop a mental disorder in its tracks. Additionally, these studies have shown that a progesterone deficiency in women has a strong link with mental illness. The next step in confirming this connection even further will be to set up experiments that study the effect that progesterone treatments have on women with low progesterone and mental illness.
The nervous system is a complicated structure in the body, and its connections with the rest of the body are even more complex. Scientists are still working towards uncovering the secrets of the brain and how chemicals affect it. The connections with progesterone are just another piece of the puzzle encompassing human mental illness and the brain.
Among the many studies done that look at hormone levels and mental illness, it has been found that progesterone triggers the amygdala, which controls the alertness systems of the brain. When active, the amygdala increases senses of fear and anxiety, and progesterone enhances the effects of the amygdala. Of course, this does not help explain how progesterone relates to depression.
Studies have found that progesterone seems to function like alcohol in the brain, having a depressive effect. This has been recently found in research looking into hormonal contraceptives, which found a clear link between the contraceptives (all of which contain progesterone) and depression.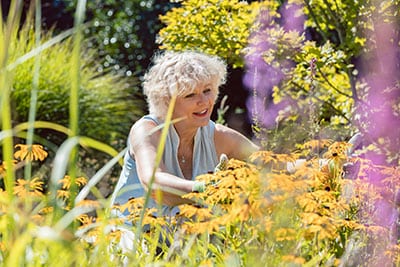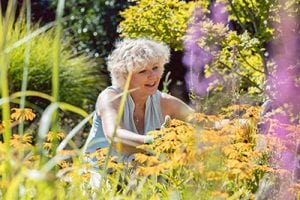 Once broken down, progesterone's metabolites may bind to GABA receptors in the brain. These GABA receptors keep the brain from getting too excited. Between this connection and the interaction with the amygdala, progesterone has been found to apparently enhance the amygdala reactivity. This can ultimately explain the feeling of being stressed for small or even unidentifiable reasons at particular times of the month.
Why These Effects Have Been Noticed More Recently
The effects of progesterone have always been present, but it seems that we are just starting to understand them on a deeper level. Some people predict that it is because women used to begin menstruating later in life and had babies almost all the way to menopause. Women used to have fewer periods in a lifetime than modern women do. Since women are eating healthier, having less children, and menstruating at an earlier age, the negative effects of progesterone are becoming more prominent.
For a long time, it has been understood that chemicals contribute to mental illness in some fashion. This understanding led to the creating of psychopharmacology. What is still incompletely understood is how much chemicals contribute to mental illness and how these chemicals do it.
Progesterone is a hormone that affects the mental wellbeing of women. Because society has focused on leading a healthier life, the effects of the hormone are starting to be seen more in women. It seems that the hormone causes mental illness through activation of the amygdala and GABA receptors in the brain. Until more research is complete, it will be impossible to know for sure what this means for treatment and prevention of mental illness in women, but it does provide a solid foundation for beginning new studies.