Menopause symptoms, like hot flashes, can be treated with hormone replacement therapy (HRT), which has its risks. Due to this, many women have turned to red clover.
Red clover is a perennial plant that contains a high amount of phytoestrogens. Also present in legumes, cruciferous vegetables and some grains, phytoestrogens are plant-based compounds that function like estrogen once they've been ingested.
Red Clover for Hot Flashes
Approximately three-quarters of women experience hot flashes during menopause, which are also accompanied by tingling in the extremities, anxiety, racing heartbeat and night sweats. Hot flashes can be uncomfortable at best, debilitating at worst, and have the potential to significantly impact sleep quality, which is why so many women seek relief from this specific symptom.
Research shows that red clover supplements can help alleviate hot flashes in menopausal women. Scientists attribute this positive effect to the plant's phytoestrogens, which may help restore hormonal balance to the body as the ovaries cease producing estrogen and progesterone.
Red Clover vs. HRT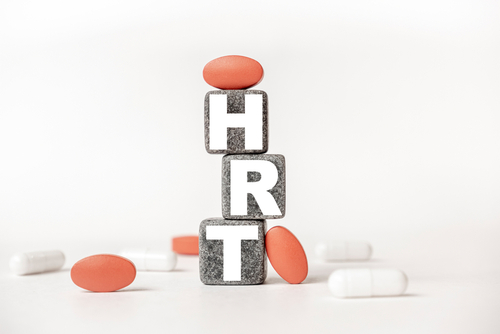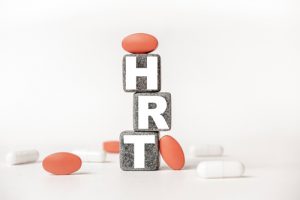 Traditionally, menopause symptoms were managed via hormone replacement therapy, where doctors would prescribe synthetic estrogen supplements for their patients. However, some studies suggest a link between hormone replacement therapy and cancer. According to the American Cancer Society, the risk of breast and uterine cancers are especially high among women who have undergone hormone therapy versus women who haven't. For this reason, some women prefer natural, plant-based remedies for managing their hot flashes.
How to Take Red Clover
Once red clover has been harvested, it can be prepared and ingested in a number of ways. In its dried form, it can be steeped into tea or crushed into powder to be put into capsules. The plant can also be concentrated into extracts and tinctures. For adults, a dosage of 40-160 mg is recommended, though the actual levels will vary depending on the individual. This amounts to approximately two to three cups of red clover tea or capsules per day.
Other Benefits
Besides treating hot flashes, red clover has other medicinal uses. It may treat other symptoms of menopause, particularly the ones related to bone health. Studies show that women taking red clover have higher bone density, which lowers their risk of osteoporosis.
In addition, the plant has a diuretic effect, contributing to improved circulation, digestion and liver health. It has also been used traditionally as a cough remedy for children and as a topical treatment for a number of skin conditions.
Consult a Physician
No two women experience the same menopause symptoms, so the type of treatment she receives is a personal decision. Hormone replacement therapy has been used to effectively treat menopause, and many women find it to be the best treatment for severe symptoms. On the other hand, natural remedies can provide relief without side effects, drug interactions or risks of cancer. If you are experiencing hot flashes and other undesirable menopause symptoms, your doctor can evaluate your history and help you decide on the treatment that's right for you.