Early menopause can be an indicator of future heart health. In fact, according to recent Johns Hopkins studies, premature menopause is a good indicator that a woman is twice as likely to have heart disease; she may even be the victim of a stroke. Cardiovascular disease is the top killer of women, whether they are smokers or not. Doctors think that hormones may have a great deal of influence on a woman's future health. Studies suggest that ethnicity is not an issue when premature menopause was a factor. Also, other more traditional cardiovascular factors such as weight, cholesterol and tobacco use did not play a part; premature menopause did. In this article, a discussion of the link between early menopause and stroke or heart disease will be explored.
The Early Menopause and Heart Disease/Stroke Connection
First, doctors researched around the age that women entered menopause. Should a woman have started menopause before her 46th birthday, she has twice the risk for heart disease. Experts believe that surgically-induced menopause is just as likely as naturally occurring early menopause to cause heart disease risk to rise. They suggest using any means necessary to prevent menopause from taking place. For those facing a hysterectomy, doctors encourage surgeons to leave the ovaries in place if possible.
Because cardiovascular disease is the leading cause of death in women, doctors are understandably concerned about controlling early menopause as much as possible.
Changes from Previous Studies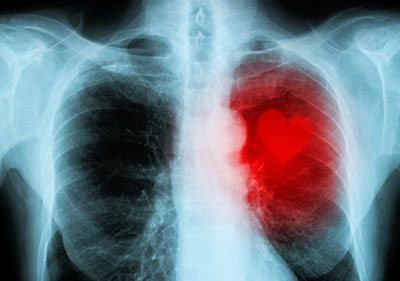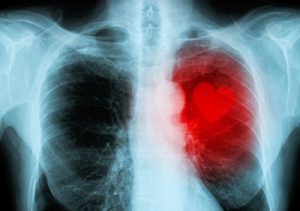 Not too long ago, research seemed to suggest that Caucasian women were more likely to suffer from heart disease than women of other ethnic backgrounds if they begin showing symptoms of menopause prior to the age of 46. However, new studies prove this theory false. In fact, newer studies prove that Hispanic and African-American women tend to experience menopause much earlier than Caucasian women do.
In order to complete their study, doctors at Johns Hopkins followed a group of ethnically diverse women for six years. Twenty-eight percent of the women in the study reported entering menopause before their 46th birthday. Of this group, 87 women had some issue with cardiovascular disease.
Experts believe that one key piece of information that the study brought forth was that younger women need to be targeted for preventative treatment in order to lessen the chances of cardiovascular disease in a woman's future. This is where family history is key. Knowing the age when a woman's mother and grandmother experienced the beginnings of menopause can help doctors in taking preventative measures to treat patients.
Preventative Treatments
Most doctors recommend hormone replacement therapy for those who experience menopause before the age of 46. However, many women are apprehensive about taking synthetic hormones. Many fear developing cancer as a result of hormone replacement therapy. However, experts believe that unless there is some risk factor associated with the therapy, such as a family history of breast cancer or thromboembolic episode, women experiencing early menopause should participate in this therapy.