Menopause is a time when the female body's fertility starts to decline. This happens when a woman stops getting her monthly periods, but can only be confirmed once a woman has gone 12 months without her menses. This is not a disease but an age-related biological process. However, it is not a one-time event, but rather a gradual process.
When the process is complete, a woman cannot become pregnant as her body no longer produces eggs (ova) that are needed for fertilization to take place. The ovaries are a pair of organs located on either side of the womb (uterus). Note that the task of the ovaries is to produce ova that travel down the fallopian tube and into the uterus. If copulation takes place and a sperm collides with the ovum, then pregnancy begins. This is the action that leads to the formation and subsequent birth of a baby.
PCOS
PCOS refers to polycystic ovarian syndrome. As the name suggests, many cysts or growths appear on the ovaries, which, in turn, disrupts their normal function. The reason why these changes take place in the ovaries is not well understood. However, what is apparent is that a woman's genes can be a factor in determining whether she will suffer from PCOS. Both her parents can pass down the genes responsible for PCOS. They can begin at any stage in life, becoming progressively worse with time.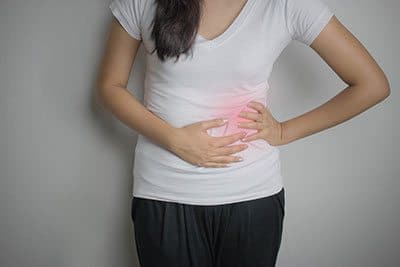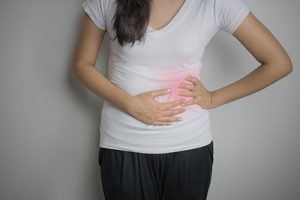 The ovaries have other functions beyond producing ova. They also produce the male sex hormone that is referred to as androgen. This hormone is normally produced in small quantities in women. However, PCOS can make the ovaries overproduce it, leading to complications such as acne, as well as the growth of excessive facial and chest hair. Other symptoms are irregular periods and infertility. The body might also be unable to produce enough insulin, which could lead to diabetes. The risk of heart disease and high blood pressure is also elevated.
PCOS, Hormones and Age
Sex hormones are affected by PCOS. The main hormones are progesterone and androgen. The disruption of progesterone production causes irregular periods among young PCOS women. However, as they got older, it was discovered that their periods became more regular, thus increasing their chances of conceiving, especially in their early 30s. PCOS women also stop getting their periods two years later than normal. They also do not sweat as much and have fewer hot flashes than women in the same age bracket. However, the underside of this piece of good news is that they tend to be hairier as a result of a higher androgen index (AI). As women with PCOS age and no longer get periods, their sex hormones tend to straighten out to near normal. This is not a cure but simply the way their bodies respond to menopause.
Managing PCOS
There are different things you can do to manage PCOS and menopause symptoms. They include:
1. Manage Your Weight
Obesity increases your risk of insulin resistance and cardiac arrest. Having insulin resistance can lead to Type 2 diabetes. Following these strategies will help you manage your weight and avoid being obese.
Reduce your portion sizes and ensure you use smaller plates
Let fruits and vegetables occupy half of your plate
Do away with any unhealthy carbohydrates and processed foods
Eat foods rich in dietary fiber
Make it a routine to do some light activities like walking and always use the stairs instead of the elevator
If you are looking to lose more weight, consult a nutritionist to get advice on the healthiest possible ways. To make sure you don't gain the lost weight all over again, try to shed it the healthy way without using any fad diets that promise to offer results in a short time. Always follow a healthy routine.
2. Improve Your Sleep
As you age, getting enough sleep becomes harder, especially if you have PCOS. The following tips should help you sleep easier and get enough sleep.
Make it a routine to sleep and wake up at the same time every day
Don't have any electronics in your bedroom
Avoid exercising close to your bedtime
Clear your room to avoid any clutter for a much peaceful environment
Avoid heavy meals before retiring to bed
3. Ease Hot Flashes
Reduce your consumption of alcohol, coffee and spicy food
Always keep your bedroom cool
Wear light clothes that are breathable throughout
Invest in a cool gel pad to sleep on
4. Take Medication or Supplements
Some of these symptoms are easy to manage by changing your lifestyle or adding a chronobiology-based supplement into your daily routine. However, if they become too severe, your doctor should prescribe medication for you to use.