There's no doubt about it, women's bodies may change around menopause, raising the likelihood of certain health problems.
Decreased estrogen levels and other aging-related issues, such as gaining weight, can increase a woman's chances of developing osteoporosis, heart disease, and stroke. In fact, studies show that some health problems may actually become more common after menopause.
Here we address where hormone therapy comes into play for treatment and prevention, and what screenings can help with early detection.
Health Concerns Associated with Menopause
Once the ovaries produce less estrogen and menopause is in full swing, low progesterone and estrogen levels can increase health risks. As women age, these risk factors remain and health concerns may develop into more severe problems. Some of these health risk concerns are as follows:
Hormone Therapy for Prevention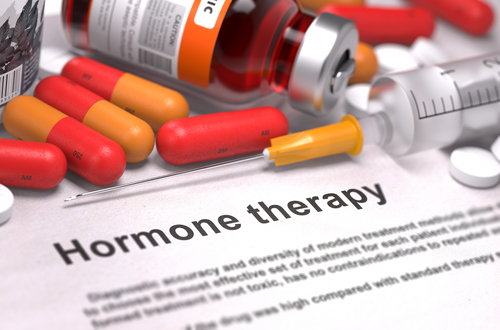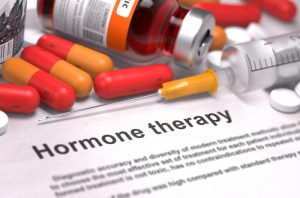 While hormone therapy can help provide relief from vaginal dryness and hot flashes, additional side effects may occur, and these replacement therapies cannot prevent dementia or heart disease.
Various studies have demonstrated however, that estrogen replacement therapy during and after menopause may improve, or even reverse the symptom of urinary stress and incontinence.
When it comes to bone loss and estrogen replacement however, improvement can be made. While the condition of osteoporosis cannot be completely reversed, steps can be taken to improve bone loss to rebuild or slow down the bone loss. In addition, regularly meeting nutrient requirements for vitamin D, calcium, vitamin K, zinc, magnesium and protein, and participating in regular physical activity can help strengthen the bones and joints to limit the risk of fractures and bone-related ailments.
Like all medicated therapies, hormone replacement therapy should be discussed you're your doctor in depth and treatment should be individualized to meet the patient's specific needs and take previous health concerns into consideration.
Preventative Screenings During and After Menopause
Regular doctor visits and preventative screenings are important at any age, but as women get older and hormones change and health risks increase the importance increases as well. Before and after menopause women should get several common screenings. These include:
Regular mammograms between ages 50 and 75
Regular pelvic exams; pap tests and HPV tests should be taken at least every five years until age 65, and as recommended after that.
Bone density testing to detect bone loss or concerns.
Blood tests for monitoring or diagnosing diabetes, heart disease, blood pressure, cholesterol, and other conditions.
For a more detailed look at Important Health Screenings and Vaccinations During Menopause and Beyond, click here.
Tips for Staying Healthy During Menopause
When it comes to menopause, many changes are beyond our control, however not everything in our health later in age is left to chance. There are a number of changes and practices that can be done in day to day activity to help promote overall health and limit the risks associated with post-menopause.
Conclusion
As menopause progresses, these are just a few important things to know about the transition and maintaining overall health. Ensuring to take good care of your health, seeing a doctor regularly and asking them questions when concerns arise and following their advice, can help you avoid unnecessary health risks and stay healthy well into your later years.