Many women in perimenopause have menstrual cycles that are longer than usual. In a recent study, researchers looked at the link between the length of the menstrual cycle and atherosclerosis, or hardening of the arteries. The results were surprising. Researchers found that women with longer menstruation cycles may be more prone to arterial plaques, which is a sign of atherosclerosis. This article goes into detail about this research and what it means for women in perimenopause who experience long periods.
What is Atherosclerosis?
This is the buildup of plaques along the walls of arteries, which can decrease blood flow to your organs. It occurs as a result of inflammation, cholesterol accumulation and other factors. The condition tends to become more prevalent as women near menopause due to hormonal changes that create an unfavorable environment for vascular health.
What is the Menstrual Cycle?
The menstrual cycle refers to the regular monthly changes in hormone levels that cause the lining of the uterus to shed through blood flow during menstruation, leading up to egg cell release (ovulation). If there's no pregnancy, the egg cell will dissolve and progesterone levels will drop, triggering the shedding of the uterine lining (endometrium).
How Does Menstrual Cycle Length in Perimenopause Predict Atherosclerosis?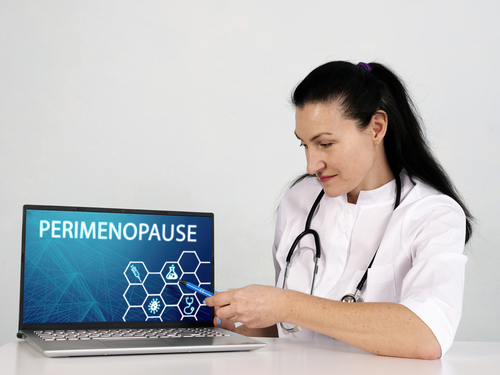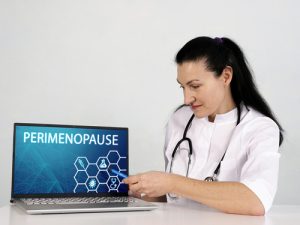 Perimenopause is the time when women's bodies start to go through hormonal changes before menopause. It usually lasts for one to four years and often happens during the same time as menopause.
Women with longer periods may be more likely to have this condition because the longer a woman has elevated levels of estrogen, the more likely she is to develop plaques. These plaques are found in about 80% of perimenopausal women and are a major marker for the condition. This study provides more evidence that hormonal imbalances during perimenopause may lead to serious health issues, such as atherosclerosis. It also suggests that estrogen levels during this time could be used as a biomarker for risks of cardiovascular disease. This is why it's so important to maintain healthy lifestyle habits in perimenopause, such as exercising regularly and maintaining a healthy weight.
Ways to Reduce Your Risk of Atherosclerosis During Perimenopause
Perimenopause is a transitional stage when estrogen levels start to decline. This can cause symptoms such as hot flashes, vaginal dryness and irregular periods. During this time, it's important to adopt a healthy lifestyle that will help you feel good and lower your risk of heart disease. Here are four ways to do that:
Exercise regularly: Regular exercise is one of the best things you can do for your health during perimenopause. It can help reduce symptoms such as hot flashes and mood swings, and it also helps keep your heart healthy. Aim for at least 30 minutes of moderate-intensity exercise most days of the week. Moderate-intensity exercise can include walking, swimming, yoga and dancing.
Lose excess weight: Being overweight or obese increases your risk of developing atherosclerosis during perimenopause. To reduce your risk, consider consulting with a dietitian to develop an eating plan that meets your calorie needs and helps you reach a healthy weight.
Quit smoking: Smoking is a major risk factor for heart disease and atherosclerosis. If you smoke, quitting is one of the most important things you can do for your health. Talk to your doctor about strategies to help you quit, such as nicotine replacement therapy or prescription medications.
Manage stress: Research shows that stress can lead to inflammation in the body. This may increase your risk of developing atherosclerosis during perimenopause. Try practicing relaxing activities, such as yoga, meditation and deep breathing exercises. If you feel overwhelmed by life events or relationship problems, seek professional help to get back on track.
Conclusion
Perimenopause is a time of hormonal changes that can lead to serious health issues, such as atherosclerosis. It's important to maintain a healthy lifestyle during this time by exercising regularly, losing weight if needed, quitting smoking and managing stress. By doing these things, you can reduce your risk of developing heart disease during perimenopause.