Magnetic resonance imaging (MRI) might prove more efficient in examining dense breast tissue than mammograms. But what are the differences between these examinations?
Mammograms Overview
For some time, these X-ray examinations of the breast have enabled health care professionals to identify early-stage cancer and other abnormalities. In certain instances, these tests have helped physicians diagnose malignancies as much as three years in advance of when they would first have been felt.
The Test
Subjects stand in front of an X-ray machine and have each breast placed between two pieces of clear plastic. After the individual's breasts are firmly in place, the technician operating the apparatus captures several images for examination by a specialized doctor known as a radiologist. Typically, results are available within a few weeks. Should any anomalies be detected, further tests may be indicated. If early-stage cancer is diagnosed, the patient and her doctor can strategize the most appropriate treatment options.
Though considered a highly effective tool and recommended for individuals over 40 or those with additional risk factors, many women do not enjoy undergoing the examination believing the test is obtrusive and uncomfortable.
Dense Breast Tissue
Mammograms may present a challenge for women with larger and thicker breasts. They have denser breast tissue, which can make interpreting test results difficult. Normal tissue appears dark and is easy to examine. However, dense samples often come across as large, white blobs of space that are tough for radiologists to see through.
Cancer may also appear in similar form. Ergo, medical professionals might not be able to differentiate between potentially serious abnormalities and tissue that is simply thicker than usual. Further complicating matters is that individuals with dense breast tissue are said to possess higher risk for developing the malignancy.
Dense Breast Tissue and MRIs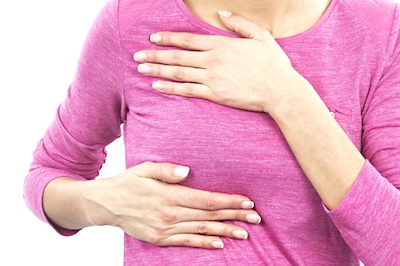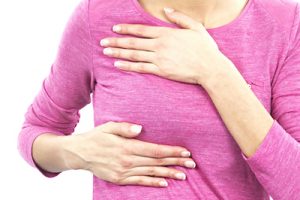 Individuals with especially dense breasts or those who find mammograms uncomfortable might benefit from MRI testing. A recent scientific study concluded that MRIs could better serve women experiencing such challenges.
The Study
A team of Dutch researchers studied this hypothesis, and the associated results were published in a November issue of the New England Journal of Medicine. More than 40,000 subjects between the ages of 50 and 75 with especially dense breast tissue participated in the investigation over a two-year period.

Slightly over 8,000 examinees were administered both a mammogram and an MRI. The more than 32,000 remaining subjects were only given mammograms. The final results were significant. The breast cancer rate of those administered both diagnostic tests was found to be two and a half percent. Those given mammograms only showed a five-percent cancer rate.
Considerations
Though researchers suggest that more studies must be performed before any definitive conclusions can be drawn, they opine that these results are important and should encourage women with dense breast tissue to execute the added precaution of having an MRI examination.
Additionally, members of the medical community also agree that other risk factors should prompt the subjects to be even more vigilant. Such factors include age, a family history of breast cancer, being overweight, the consumption of a high fat diet, cigarette smoking, excessive alcohol consumption, hormonal therapy and a lack of physical activity.