Menopausal migraine occur as a result of hormonal changes. Thankfully, they can be relieved by acupuncture.
There is no question that menopause comes with a variety of uncomfortable, painful side effects that can cause a great deal of discomfort for women who are experiencing it. An estimated 10 to 29 percent of women undergoing menopause experience menopausal migraines. Thankfully, women are not helpless when it comes to fighting back against these migraines. One such method is acupuncture: A variety of data indicates that acupuncture can be very helpful at fighting off these symptoms.
Why Do Women Suffer From Menopausal Migraine?
Women may suffer from a menopausal migraine because of the hormonal changes that they undergo. The many hormonal changes that happen during this period often lead to headaches. Specifically, a drop in estrogen can lead to this result. Periods also get more irregular, causing the change in hormone levels that can result in painful migraines. This also explains why some women endure headaches during their periods, as these hormonal changes can be tied to a woman's menstrual cycle.
How Can Acupuncture Help Relieve the Pain From a Menopausal Migraine?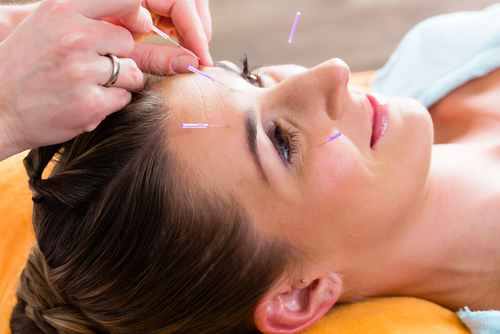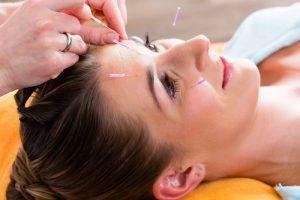 A variety of potential treatments exists to help alleviate the pain caused by a menopausal migraine. One such example is acupuncture.
Acupuncture is an ancient eastern medicine. It involves sticking extremely thin needles in specific energy points, with the theory being that insertion of these needles can stimulate energy points and have a variety of positive effects on your body or mind. Despite the fact that the practice uses needles, most individuals in this therapy barely notice the needles, as they are too thin to cause any pain or discomfort.
A variety of evidence exists to demonstrate that acupuncture can be very helpful when it comes to dealing with a number of painful conditions, and menopausal migraines appear to be one such area. According to available information, acupuncture may help relieve headaches by improving blood flow and circulation, releasing pain-relieving chemicals through the body and helping to induce a sense of relaxation and wellbeing. All of this can also change your body's hormonal levels, thus bringing relief to women who are experiencing headaches as a direct result of menopause.
There have also been numerous studies that demonstrate acupuncture's ability to address migraines. Many studies and analyses have concluded that this is the case and that acupuncture can be one of the more effective forms of headache treatment.
There is also evidence to suggest that acupuncture can help to preemptively reduce headaches, stopping them before they even get started. As such, it may even be advisable for women to undergo acupuncture before suffering from any of menopause's negative symptoms.
Conclusion
So, what does this mean for women who are experiencing menopause-induced migraines? There may be hope from an unlikely source. You should always speak with your primary care doctor before trying a new form of treatment, but acupuncture may be perfect for women who are looking to relieve their menopause migraines.