The role of the thyroid gland in the endocrine system is to regulate the body's metabolism. Thyroid health issues, therefore, affect many bodily functions.
The thyroid gland secretes hormones responsible for regulating the metabolic rate of the body, digestive function, heart function, muscle control, brain development and bone maintenance. For proper functioning of the gland, it must have a good supply of iodine.
What hormones does my thyroid gland produce?
The thyrotropin-releasing hormone from the brain's hypothalamus and the thyroid-stimulating hormone released by the pituitary gland control how the thyroid gland releases thyroid hormones. The thyroid gland secretes thyroxine, usually an inactive prohormone, and triiodothyronine hormones.
The gland releases the active hormone Triiodothyronine in small amounts, while the pituitary gland releases only 20 percent of this hormone available in the body. The rest (80 percent) is formed when body organs such as the kidneys and the liver convert thyroxine.
Collectively, the two hormones are known as the thyroid hormones.
The thyroid gland is also responsible for producing calcitonin from C-cells. Although Calcitonin is said to play a role in the regulation of calcium levels in the body, its primary function in the human body remains unknown.
Thyroid Health and Aging
While thyroid disease tends to have a genetic risk factor, thyroid disease becomes more common as the age increases. Due to changes in hormone productions, thyroid hormones and functionality begins to waiver in old age, thus leading to hyperthyroidism, too much thyroid hormone production, or hypothyroidism, a decreased production of the thyroid hormones. As a result, as you get older, you're more likely to develop thyroid diseases and disorders. In addition to being a common age-related issue, thyroid problems occur more frequently in women than men.
What Thyroid Diseases Occur in Older Patients?
With thyroid disease, there is either an overproduction or an underproduction of thyroid hormones. The symptoms of the disease will vary among younger patients and older patients. Treatment may vary depending on the presence of additional health conditions, the effects of age and additional medications taken.
Thyroid diseases include:
Hypothyroidism – lack of enough thyroid hormone
Hashimoto's disease – An autoimmune disease that causes the thyroid to produce too little thyroid hormone leading to hypothyroidism
Hyperthyroidism – Production of too much thyroid hormone
Graves' disease – An autoimmune disease that makes the thyroid produce too much thyroid hormone, leading to hyperthyroidism
Goiter – Enlargement of the thyroid gland
Thyroid nodules – The growth of thyroid tissue forming circular or oval-shaped lumps in the thyroid gland
Thyroid cancer – Growth of the thyroid gland, either goiter or thyroid nodules, that becomes cancerous
Hyperthyroidism and Aging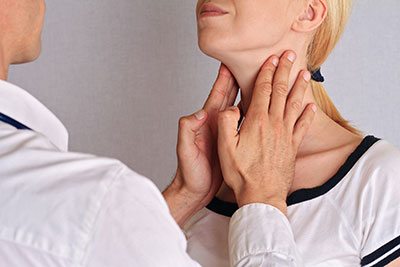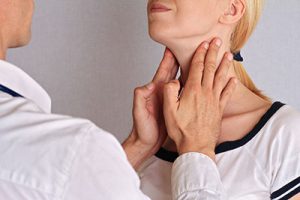 In cases where there is too much thyroid hormone production, every function of the body tends to speed up. This overactive thyroid issue is known as hyperthyroidism. In this case, the most common approach of treatment to stabilize thyroid function is with the use of antithyroid drugs.
Symptoms of an overactive thyroid may include:
Feeling hot
A fast metabolism
Sweating
Problems falling asleep
Difficulty focusing on one task
Forgetfulness
Change in bowel habits, where bowels are looser
Elevated heart rate and palpitations
Anxiety, nervousness, or irritability
Weight loss
Menstrual problems
Fatigue
Hypothyroidism and Aging
Hypothyroidism is most common in people over age 60. People suffering from hypothyroidism may experience a number of symptoms, as these tend to be non-specific and vary from person to person. Others may not experience the symptoms at all, while some may mistake symptoms of hypothyroidism with the unexpected effects of aging. Doctors may also detect more signs of the disease including goiter and slowed heart rate with an examination.
Some signs and symptoms that may be a result of hypothyroidism include:
Depression
Decreased concentration
Cold intolerance
Cholesterol abnormalities
Fatigue
Weight gain
Constipation
Muscle weakness
Mental impairment
Hypothyroidism in Men and Women
Though hypothyroidism will often affect women more than men, the symptoms experienced are more or less the same in both genders. However, symptoms that relate to the reproductive system tend to be gender specific.
For instance, women will experience changes in their menstrual cycle. The disease may cause infertility in both genders, but such cases are more prevalent in women. Moderately severe cases of hypothyroidism in Women may lead to galactorrhea, a condition that leads to discharge from the breasts.
Can Hypothyroidism Affect Menopausal Symptoms?
Hypothyroidism may increase or aggravate the symptoms of menopause. A 2007 study shows that women experiencing thyroid disorder and severe menopause register improved symptoms after receiving treatment for the thyroid disease. It suggests that one can manage menopause symptoms by treating thyroid disorders.
Menopause and Hypothyroidism have many common symptoms. Simultaneously experiencing both conditions may aggravate and increase the gravity of these common symptoms. On average, may occur at any period of time. However, the disease is more common among middle-aged women. Middle age is usually when menopause starts to kick in.
Can Hypothyroidism Lead to Increased Risk for Complications in Menopause?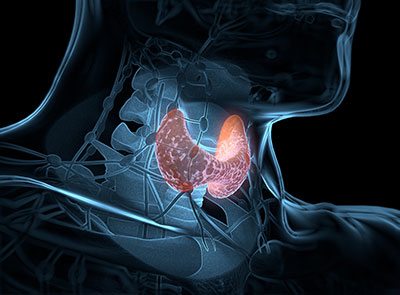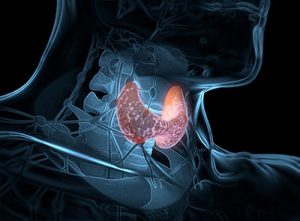 Thyroid health issues may increase the risk of developing long-term menopause complications. One such menopause complication is osteoporosis, loss of bone density. According to research, hypothyroidism may lead to reduced bone density. Caucasian women that have low body fat face the greatest risk of experiencing osteoporosis.
Increased risk of cardiovascular disease is yet another common menopause complication. Also, reduced levels of thyroid hormones lead to an increase in heart disorders.
Is there anything you can do to ascertain that your thyroid level is okay? It is quite simple. Do you suspect that you may have a thyroid disease or think that you are exhibiting symptoms similar to those outlined above? Visit a physician for a thyroid evaluation. It will involve an examination of the thyroid gland and a simple blood test to determine TSH, T4 and T3 levels. These issues are not hard to diagnose or even treat. Diagnosing and treating thyroid disease will enable you to enjoy your golden years.