Understanding the sexual changes caused by menopause prepares women for life's next step. This guide reviews options for a smooth and happy transition.
Menopause is often referred to as the change of life. This rite of passage for aging women is associated with both physical and psychological challenges that many women dread. As is true with most stages of life, there is much to celebrate. Attitude and knowledge are key for learning how best to navigate menopause to continue to enjoy a fulfilling life.
The Biology of Menopause
Inarguably, the onset of menopause changes a woman's body and can affect sexual drive and her overall attitude about sexual relations. Granted, every woman is different depending on the extent to which she is affected. WebMD reports that menopause lowers estrogen and testosterone levels in all menopausal women universally, leading to a lower sex drive for many.
Additionally, the drop in estrogen levels equates to less blood flowing to the vagina. This change negatively affects lubrication, which can lead to pain during sex.
Painful Sex and Menopause
As one of life's many joys, sex is typically described as a pleasurable activity that heightens all of our senses. Unfortunately, the physiological changes attributed to the onset of menopause can contribute to painful sex. HealthyWoman reports the results of a survey on how postmenopausal women deal with painful sex. Survey findings revealed that 62 percent of women endured painful sex, with 73 percent of that claiming that the pain was moderate or severe.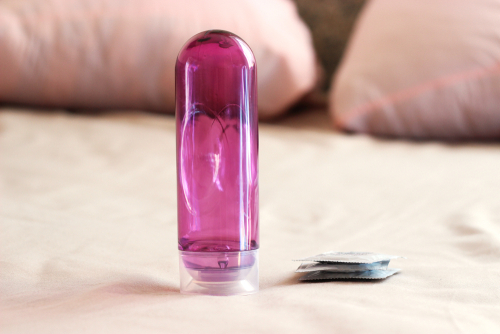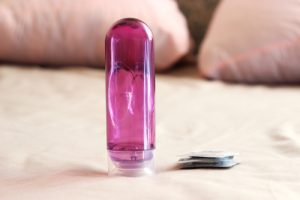 While a lack of sufficient lubrication is to blame for a lot of the pain, it is not the only reason women suffer. A decline in estrogen levels may cause vaginal tissue to become thinner, which can lead to painful burning.
The good news is that there are easy answers to solve the lubrication problem. Everyday Health recommends using silicone-based products for lubrication. Water-based lubricants can actually worsen the problem by drying out the vagina.
If applying lubricant before sexual activity is not enough, there are moisturizers that can be used several times a week. Your physician is likely to have additional ways to help with the problem of dryness. Vaginal estrogen and pills are two other common options available for women who require additional treatment.
Redefining Desire, Intimacy and Your Sex Life During Menopause
Unexpected sexual changes resulting from menopause do not need to diminish the quality of your intimate life. While some women choose to stop being sexual in response to a lack of desire or painful intercourse, many simply adapt to making some needed changes, recognizing that they still want the benefits of intimacy.
One of the more obvious ways to adapt your sexual encounters is to accept the fact that blood reaches your genitals at a slower pace after menopause, which means it takes longer to become aroused. Reaching an orgasm can take much longer than before. Johns Hopkins Medicine reports that applying direct stimulation to the clitoris might be a better way to achieve climax at this stage of life.
Traditional intercourse may no longer be as effective as it was before menopause, especially if you are suffering from thinner vaginal walls that are too sensitive to friction.
As your body changes, you will be forced to change up old routines to remain sexually active and satisfied. Communication is key for letting your partner know what feels good and when something is uncomfortable. Like most things in life, it is more important than ever to make the effort and not take each other for granted.
Spicing up your sex life can be as simple as checking into a luxury hotel or enjoying a sexual interlude outside under the light of the moon. Erotic videos and role-playing are two other tried and true options that some people swear by.
Conclusion
There is no reason to give up on your love life due to sexual changes caused by menopause. Many women enjoy sex well into their later years. By taking a few simple steps to accommodate normal bodily changes, you can continue having a healthy sex life long after menopause.