As a woman, once you reach a certain age, you may want to do self-testing for where you stand. This may tell you if you're in perimenopause or not quite there yet.
When you enter your mid to late 40s, you may notice certain changes in your body and, in particular, your menstrual cycle. If you are feeling particularly tired at times, experience fleeting hot flashes or have changes in your menstrual period, you may already be in perimenopause. However, self-testing can give you a better idea of whether this is the case.
Why is Self-Testing Important?
Self-testing is a good idea if you are unable to see your doctor. It allows you to get a clearer picture of what's happening with your body if you have been experiencing certain symptoms normally associated with menopause or, more specifically, perimenopause, the time when a woman transitions toward menopause. On average, a woman can be in this phase for around four years. However, it varies and some go through it for only one year while other women are in perimenopause for 10 years.
If you have been experiencing certain symptoms associated with menopause, namely, hot flashes, insomnia, intense mood swings and odd changes to your menstrual cycle such as considerably shorter or longer periods, much heavier or lighter flow, or absent periods for months at a time, testing is a good idea. The test measures your hormone levels and gives you a definitive answer whether they are the reason you're experiencing those symptoms.
Additionally, if you aren't yet in perimenopause, the test can help you prepare for the changes you can expect. The older you get, the higher your risk of infertility, heart disease and osteoporosis. Testing can empower you as it allows you to take control of your health.
What Kinds of Tests Are Available?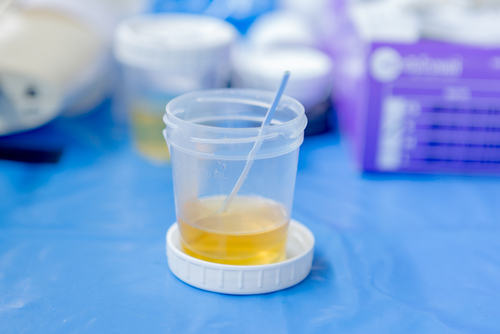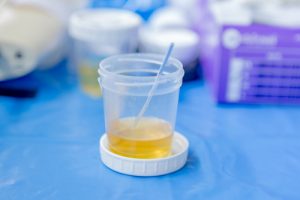 There are many self-tests available on the market that are geared toward women. Generally, these tests are cheap and easy to use. More importantly, they also offer accurate results. Many of these are approved by the FDA to analyze your body's hormones. When you take a test, it's also recommended that you test again regularly to ensure that you get accurate results.
Specifically, these are follicle-stimulating hormone tests, which are also known as FSH tests.
What is the FSH Test?
Testing kits that measure FSH in your urine can be done right from the privacy and comfort of your home. The test can determine whether you're in perimenopause. Follicle-stimulating hormone or FSH is a hormone your pituitary gland produces in order to stimulate your ovaries so they can produce eggs each month. If you are already in menopause, your FSH levels increase but your ovaries no longer work.
Self-testing can tell you where your FSH levels are and enlighten you on whether you should see your doctor if your symptoms are especially bothersome.
How Does the Test Work?
When you use the FSH test, it can accurately detect FSH 9out of 10 times. While it can tell you your FSH levels, however, it cannot actually determine for sure if you are in perimenopause or menopause. As you age, it's normal for your FSH levels to go up and down during your cycles. Even when your hormone levels are changing, you can still ovulate, meaning you can also still get pregnant.
Additionally, the way the test works and the results you receive also depend on whether you used your first morning's urine, drank a large quantity of water beforehand, recently stopped or started using certain contraceptives, or if you're taking estrogen supplements or hormone replacement therapy.
When you take the test, you can dip the testing device into a cup of urine. The chemicals in the test will react with the presence of FSH and present you with a color. You should read the instructions before testing so you know what to expect and what each color means.
If you have a positive result, you may already be in menopause. A negative test may or may not be accurate if you still have symptoms of menopause or perimenopause. Always speak with your doctor to ensure that you know for sure the state of your health. You should also never use these tests to check your fertility or to check if you're pregnant as they aren't designed for that.
Self-testing can help to ease your mind when you need answers. Consult with your doctor if you need more help.