A medical concept known as the free-radical (systemic substances) theory is often used to explain part of the aging process, as well as the onset of other health-related issues.
Free Radicals Defined
These particles are unstable atoms that bond with electrons contained in the shells of other atoms. Should this abnormal chemical process occur repeatedly, an accumulation of unstable atoms occurs and contributes to a potentially dangerous systemic event categorized as oxidative stress.
The Free-Radical Theory of Aging (FRTA)
An overabundance of free radicals inside the body is said to contribute to potentially detrimental events such as the damage to DNA and cellular injury. FRTA states that, if left unchecked, the growing number of abnormal substances will cause systemic harm and premature aging that could result in unwanted alterations to an individual's appearance and the possibility of contracting a variety of health problems.
Specific Bodily Impact
From a biological perspective, free radicals are often among the culprits of an adverse systemic process known as inflammation. Inflammation is the swelling of cells, tissues and, in some cases, organs. This process commonly precipitates and follows the occurrence of physical injuries to muscles and soft tissue (ligaments, cartilage and tendons). Additionally, and perhaps more seriously, inflammation might also precede the development of serious internal illnesses including diabetes, cardiovascular disorders, autoimmune diseases, and hormonal imbalances.
What Causes Free Radicals to Form?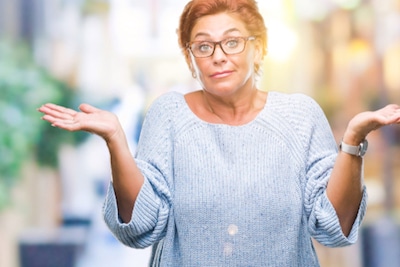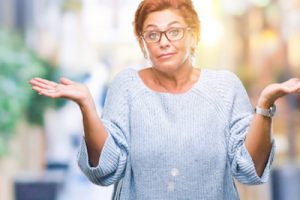 These substances are often created by environmental toxins such as airborne pathogens, chemicals people come into contact with on a frequent basis (pesticides and chemicals found in paint and other household products) and the food many individuals often consume. Food and beverages that contain elevated concentrations of free radicals include processed, frozen, fast and canned products, alcohol, cigarette smoke, certain medications, and items with excessive sugar content.
How to Ebb the Accumulation of Free Radicals
Stemming the tide of these substances is important for everyone. However, individuals reaching their middle age or older should exercise extra precaution in slowing free radicals' progression. As individuals grow older, the natural aging process might render them more susceptible to age-related injuries and health issues. An excessive concentration of free radicals can exacerbate the process and potentially place their health and general well-being at greater risk.
Exposure to free radicals may be limited by adhering to practices that include the following:
Ingesting High Levels of Antioxidants – Antioxidants are specific nutrients found in food. These substances are medically documented for their ability to curtail or, in certain instances, reverse the inflammation process. Antioxidants can be found in edible items such as produce (especially grapes, berries, spinach, kale, melons, carrots, tomatoes and peppers), nuts, red wine, cocoa, green tea, various herbs and spices (cinnamon, turmeric, rosemary, oregano and ginger) and various essential oils.
Avoiding Known Sources of Pollution – This might not always be possible. However, limiting exposure to airborne and home-based product pollutants can prevent the systemic buildup of free radicals. One noteworthy method of reducing one's exposure to chemicals is to cut down on the use of makeup or other types of cosmetic products. These items often contain elevated amounts of free radicals.
Quitting Bad Vices – As mentioned, engaging in habits like excessive drinking or cigarette smoking can increase the bodily content of free radicals. Therefore, quitting or significantly moderating one's intake is strongly advised.
Reducing Stress – Again, accomplishing this task is much easier said than done. However, excessive exposure to stress can prevent the body from maintaining normal hormonal levels. Excessive systemic concentrations of "stress hormones" like adrenaline and cortisol could stimulate the production of various free radicals.
Carefully Monitoring One's Ingestion of Medications – Certain drugs contain free radicals or have been known to stimulate their production. Concerned individuals should discuss all medications (over-the-counter and prescription) with their doctors.