Scientific research has found that medications often taken to remediate depression and allergies might eventually precipitate the onset of dementia.
Anticholinergic Preparations
This concern centers on drugs that are scientifically categorized as anticholinergic drugs. In certain cases, these medications are referred to as antispasmodic drugs, which means they are indicated to prevent muscles from contracting or relaxing inappropriately or untimely. Many of these preparations work by inhibiting acetylcholine, a brain chemical known as neurotransmitter, from interacting with systemic nerve cells.
Conditions Anticholinergic Drugs Potentially Treat
These preparations are often prescribed to remedy a wide array of medical conditions that are precipitated by abnormally frequent muscle contractions. Such maladies can include an overactive bladder, various gastrointestinal disorders, specific respiratory difficulties, like seasonal allergies, and ailments that cause unusual or abnormal bodily movements, like epilepsy.
Additionally, these drugs are also known to elicit a calming effect, making it particularly effective in addressing the symptoms associated with issues like depression, psychoses, insomnia and anxiety.
Potential Side Effects
Though these drugs can be useful and provide relief for a great many health issues, the chemicals do elicit certain side effects. When taken in therapeutic dosages, anticholinergic medications are usually well-tolerated.
However, like any other drug, these chemicals can produce side effects. Some of these include dry mouth, significant drowsiness, unsteadiness, slight vision disturbances, urination difficulties and constipation. Moreover, these drugs can interact with other medications, especially those that produce similar systemic effects. Therefore, individuals prescribed these medications should disclose all other drugs that they take to their doctor to prevent any potential dangers.
Anticholinergic Drugs and the Onset of Dementia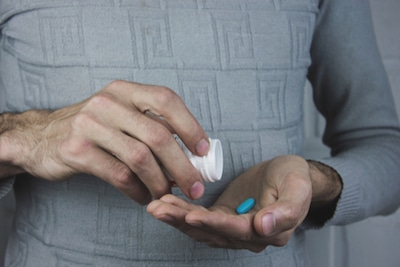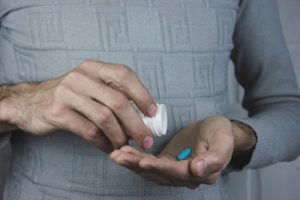 Recent studies have found one major potential side effect that could strike individuals who regularly ingest these substances: dementia, a major brain-deteriorating disorder.
One of the examinations in question was undertaken by English scientists representing the University of Nottingham. These medical professionals studied individuals who ingested significant medicinal doses of these drugs over a period of at least three years with those who did not ingest the drugs.
More than 280,000 individuals aged 55 and older were examined between 2004 and 2016. The study concluded that more than 58,000 of the subjects who were prescribed anticholinergic drugs and had used them for extended durations were also diagnosed with dementia-like conditions.
Another study, performed in conjunction between the University of Washington and the Seattle-based health agency Group Health, investigated the impact cholinergic drugs had on roughly 3,500 senior citizens aged 65 and up. Scientists carefully combed through the health records of each subject, noting all the cholinergic preparations they ingested dating back as long as a decade before the study began. They concluded that around 800 subjects were diagnosed with dementia-related illnesses and that those who took these chemicals for a period of at least three years stood at 54 percent greater risk of developing the mind-deteriorating condition than individuals who did not ingest such drugs.
Studies were not limited to merely prescription anticholinergic substances. A team of Quebec, Canada-based researchers discovered that over-the-counter allergy medications could yield similar results. These researchers identified more than 2,000 persons with Alzheimer's disease and 7,000 more who were not diagnosed with this mental malady.
Scientists judiciously studied medications the Alzheimer's patients were taking five to six years preceding the diagnosis. Their findings led them to conclude that individuals who ingested common allergy preparations stood at a 32 percent greater risk of developing Alzheimer's while individuals who used these same drugs a minimum of six months inherited a whopping 84 percent greater risk than individuals who did not take the drugs.
In Closing
Researchers caution that more research is necessary and that these findings should not inspire anyone prescribed any type of cholinergic drug to discontinue usage when taken to remedy specific medical conditions. That said, those at potentially increased risk of developing mental deterioration illnesses like individuals with a family history should discuss the matter with their health-care providers.