You've probably heard that working out can increase your testosterone levels. But what does that mean, exactly? Testosterone is a hormone that's found in men and women. In men it helps regulate sex drive, sperm production and muscle mass, among other things. It's known as the "male hormone" and plays a key role in male development before birth, during puberty and throughout adulthood.
For example, testosterone can affect the growth of facial hair and body hair, along with the development of the voice box or larynx. In addition to affecting sex drive and sperm production (which are related), it also helps build muscle mass. Lower than normal levels of testosterone have been linked to decreased bone density and strength in men who lift weights regularly. So, does working out increase testosterone levels? Read on to find out.
What Is Testosterone?
Hormones are chemical messengers that travel through the bloodstream to different parts of the body, where they control how organs function. Testosterone hormone in men is produced by the testicles after stimulation by a luteinizing hormone from the pituitary gland.
Men who produce too little testosterone or have abnormally low levels may be diagnosed with hypogonadism. Levels also decline as men age because of changes in their bodies.
Does Exercise Increase Testosterone Levels?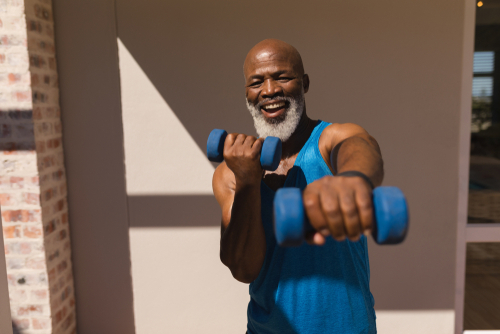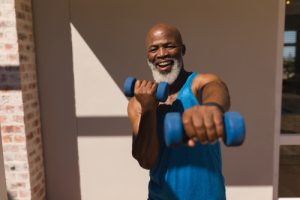 Exercise helps boost testosterone levels by increasing the amount of natural testosterone produced by your body. This is known as endogenous testosterone production. It accounts for 95% of all testosterone production in men, so if you want to increase your levels, this is where you have to start.
Exercise stimulates a number of different hormones and chemicals in your body that are known as endocrine factors (e.g., prostaglandins, insulin-like growth factor 1 (IGF-1) and growth hormone). These factors help stimulate the secretion of luteinizing hormone (LH), which in turn stimulates testicular activity and increases endogenous production of testosterone.
Exercise can increase testosterone levels for up to 24 hours after your workout. The exact amount of time depends on how intense the exercise is and how long it lasts.
How Much Do You Have to Exercise to See an Increase in Testosterone?
The amount of exercise needed to increase testosterone levels depends on your current level of fitness. If you're just starting out, even a little bit of exercise can help. But as you get more fit, you'll need to work harder to see results. There is no specific amount of exercise that will always increase your testosterone. That's because the amount of exercise it takes depends on your baseline level of fitness and how much effort you put into the workout. But there are some general guidelines that can help you determine whether or not your workouts are making a difference.
If you're just starting out, any amount of exercise will help boost your testosterone levels, even if it's just walking around the block for 10 minutes every day. As long as you're getting off the couch and doing something, then that's better than nothing.
However, if you've been working out regularly for months or even years without seeing any changes in your hormone levels, then it could be time to ramp up your training intensity or duration and/or add some new exercises into the mix so that it doesn't become repetitive and boring (which might actually lead to less motivation).
Which Exercises Are the Best at Increasing Testosterone?
If you're looking to increase your testosterone, there are a few key exercises that you should be doing.
Conclusion
In short, the evidence indicates that physical activity does indeed increase testosterone levels. Some activities have been shown to increase testosterone more than others. The best way for you to understand this is by looking at the evidence in a more detailed manner.