Brain fog is arguably one of the most challenging disorders as we age, and one concern is that changing hormones can be the culprit.
In addition to frustration in forgetting simple undertakings, brain fog can affect the performance of crucial body functions. For instance, it can affect memory, eyesight, and ability to sleep or perform daily tasks. Diagnosis and treatment of brain fog can be challenging, thus the importance of understanding possible root causes when it comes to aging health.
Brain Fog and the Link to Low Testosterone
The simple answer to the question at hand; does low testosterone cause brain fog, is yes. Research has shown that most people with low testosterone are prone to brain fog. Medically, when the hormones are not balanced, many side effects or disorders can be experienced in the body in the long run, and brain fog is at the top of the list. For instance, when a woman hits menopause, she experiences a massive hormonal imbalance. This can lead to fogginess, confusion, and memory loss. Any male hormonal imbalance such as the common decrease in testosterone levels, due to andropause, can also lead to such issues. Having low testosterone, in this case, causes additional imbalances in men, leading to fogginess.
Testosterone has been found to pass through the blood-brain barrier, a protective barrier that stops harmful chemicals from entering the brain. Its ability to pass this barrier may affect certain people's cognition or brain function. In fact, researchers have discovered several androgen receptors in the brain that function like light switches in which only androgen hormones can turn on.
Additionally, testosterone has been found to naturally suppress cortisol responses in men, which affects neurotransmitters within the brain that could cause energy metabolism and blood circulation to slow down.
The idea that the functions of testosterone are linked to sexual desire and related processes is accurate, but the effects on the body go well beyond that, as witnessed when it comes to cognitive function and helping one think. Ultimately, testosterone, and this the androgen-initiated switched, positively impact the brain, thus when these levels are lower, the consequences can lead to disorders.
Symptoms and Causes of Low Testosterone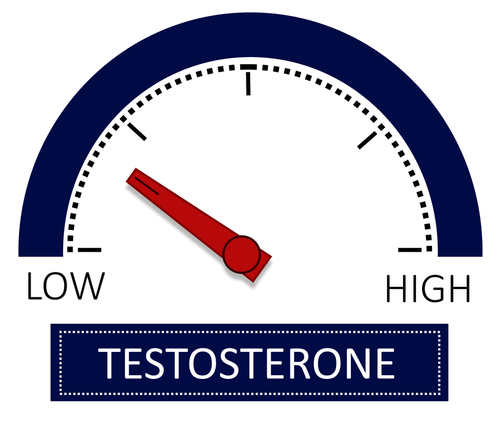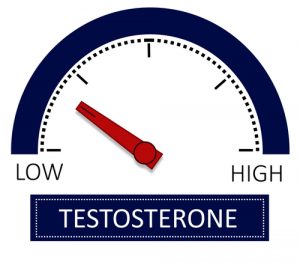 When testosterone levels are imbalanced, it can have symptoms that may not seem connected to it. However, anxiety, fatigue, and sadness are all frequent cognitive impairment symptoms. Low testosterone may be the culprit if you cannot think of any other potential explanations for these symptoms. According to studies, a shortage of testosterone in later life may impair cognitive function.
A man's sexual health and well-being might be adversely affected if he has lower testosterone levels. Symptoms of low testosterone include decreased sex desire, muscular mass loss, erectile dysfunction, and exhaustion. However, it's common for those with low testosterone to struggle to concentrate and have lower energy levels throughout the day, that may go unnoticed as out of the ordinary. Low testosterone isn't known to cause many life-threatening illnesses. Osteoporosis may be exacerbated by a low level of testosterone in the body, which weakens the bones, and this condition should be treated medically as soon as it is discovered to prevent further issues.
The most common cause of lowered testosterone in men is a result of the aging process. As men get older, there is a decline in biological functions and testosterone production. Because testosterone significantly impacts sexual function, older men tend to have a low sex drive or erectile dysfunction as a result, this being the first sign of concern among most men.
As men age, testosterone production starts to diminish. Beginning around the age of 30, men's testosterone begins to drop by about one percent each year. Although there is some testosterone production in women's ovaries, it is far lower than in males and a drop in testosterone levels in women can often go unnoticed.
In addition to age, chemotherapy and radiation therapy treatments, as well as injuries to the testicles, may all have an impact on the body's ability to produce testosterone. Several conditions may also lead to lower testosterone, such as liver cirrhosis, renal failure, and HIV/AIDS. Stress and long-term health issues may also lower testosterone levels.
How Low Testosterone Can Be Treated
For those suffering from brain fog caused by lower testosterone, visiting a doctor to prescribe any method of boosting testosterone levels should be a priority. After establishing that the cause of brain fog is due to hormonal imbalance treatments may include testosterone replacement via gel, buccal or oral dose, injections, intranasal, pallets topical patches. However, supplements of testosterone may have side effects in the long run. In fact, when prescribed to women, gel supplements can have negative effects on women with young kids.
Although some specialists may advise for testosterone therapy as a way of improving thinking and focus, there is no concrete evidence to support this narrative. Testosterone may cause brain fog but it doesn't in any way change the brain structure, thus natural remedies such as dietary changes may be preferred as an initial attempt at fixing the concerns.
For a look at Seven Ways to Increase Testosterone Levels Naturally, click here.
It is important to understand that lower testosterone may affect your thinking level, energy, concentration and focus which are all related to brain fog. Although there has been a fair amount of research to determine why testosterone therapy can influence the cognitive nature of men and women, consider talking to your physician to find the best approach at overcoming brain fog issues and concerns that works for your situation.