Studies have shown that as you age, your eyesight changes. Changing hormones are believed to be a major factor in how your eyes see as you get older.
Women's eyesight changes as a result of fluctuating hormones, just as their moods, weight and the condition of their skin can change. The earliest of these vision changes may occur is during puberty.
How Changing Hormones Affect Vision
Throughout a woman's life, changing hormone levels are a normal occurrence. It's believed that estrogen is the one that specifically affects vision. When a girl reaches puberty, her hormones start changing, which can affect her vision. It is during this time in a girl's life that the length of the eyeball is determined. In other words, these hormonal changes can determine whether you become nearsighted. If this occurs, it's possible for the young girl's vision to be corrected with glasses or contact lenses.
Adulthood and Vision Changes
Because of the huge role estrogen plays in many areas, including vision, adult women can see their vision change as well. Certain natural life situations can have an effect. For example, during pregnancy, your body experiences a surge of hormones. While you are going through perimenopause, those same hormones begin to fluctuate and slow down. Both of these experiences can have a considerable effect on your vision.
When a woman is pregnant, there are many hormonal changes that can affect her vision. Normal occurrences include blurred vision, sensitivity to light and headaches—sometimes even migraines—as a result of fluctuating hormone levels and the retention of water. Then, once the woman gives birth and stops breastfeeding her baby, it's normal for her vision to return to normal.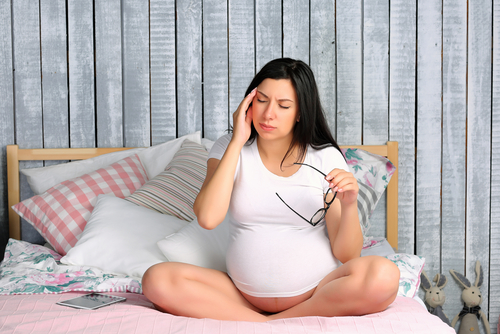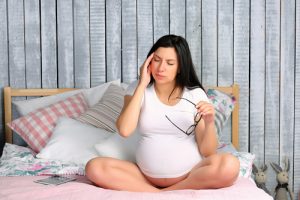 Other issues can affect vision during pregnancy as well: Preeclampsia can result in blurred vision as well as odd occurrences like spots or rings. Regardless of what might be causing the phenomenon, all pregnant women should talk with their OB/GYN about any changes to their vision.
Once a woman begins to go through menopause, her vision can also noticeably change. As the levels of estrogen begin to decline, the eyes can become dry, and vision can become blurry. After menopause, it's wise to speak with your doctor to discuss your options for treatment so that your eyes can feel more comfortable. You may also experience vision changes such as farsightedness and astigmatism.
Senior Years and Vision Conditions
Another notable change that can occur with your vision is cataracts. Although you might feel alarmed at the mention of the condition, cataracts is fairly normal in senior citizens as more than 30 percent of people 65 and older experience cataracts at some point in their lives. Having difficulty seeing very small text or fine print is part of the normal aging process for both women and men.
Changing hormones are believed to be responsible for this development. Just as girls entering puberty undergo vision changes, the same happens as you get older, and it occurs in both sexes. There may be moments when you have trouble deciphering the text on a page as your vision goes blurry. This is normal due to the change in depth perception that occurs in older people.
In addition to reproductive hormones' effect on your vision as you age, certain levels of a thyroid hormone can also affect it. You are at a greater risk for macular degeneration, a condition that comes due to age, if you have excess levels of the hormone. Thyroid hormone levels can also play a part in your color vision.
Andropause and Vision
Although men can also experience differences in their vision due to changing hormones, it's not quite as obvious as it is in women. Andropause, which occurs as the level of testosterone declines as men age, can affect the eyes as well. Men may find their eyes becoming drier when testosterone levels decrease.
Generally, by the time a man reaches middle age, around 45 or older, it's normal for his vision to change. When androgen levels shift, he may find that his eyes are not as easily able to produce tears. Interestingly, the same problem occurs in women with polycystic ovary syndrome or PCOS.
Changing hormones don't have to affect your life in a negative way. If you experience vision changes, you can speak with your doctor to find solutions that can help.