The aging process comes with many biological changes, both physical and emotional. They can greatly affect your bones, skin, blood circulation and the functioning of your brain and nervous system. In many cases, these changes bring about a difference in how your body operates, including how hormones react to every situation you experience. Hormones play a crucial role in the body; for example, the hormone cortisol helps you deal with stress. However, when cortisol is released at high levels, your health might be at risk. This article focuses on some of the things you can do to manage cortisol levels naturally.
What Is Cortisol, and How Do You Manage Its Levels Naturally?
Your body has many glands with different responsibilities. For instance, the adrenal gland in your body works by releasing a hormone known as cortisol. The hormone is triggered when you are going through tension to help you deal with stress. As you age, the level of hormones your body produces decreases. However, their concentration in the blood remains almost the same.
How Do High Levels of Cortisol Affect the Body?
At some point in life, you go through difficult moments, and in response, cortisol will be triggered to help you deal with the situation. However, when the hormone is released at high levels, the following health problems may appear:
Fatigue—When cortisol is at high levels, you find yourself not performing your daily activities because you are not energetic. Additionally, the fatigue interferes with other hormones' functional ability in your body.
Mental Health—Excess quantities of cortisol will affect your brain by interrupting memory. Your brain will not be able to perform as smoothly as it should.
Chronic Diseases—Once the levels of cortisol are high, your heart may not be able to control the amount of blood pumped against the artery walls. You risk getting high blood pressure.
Weakened Immune System—Your immune gets weak and thus unable to fight diseases.
How Can You Manage Cortisol Levels Naturally?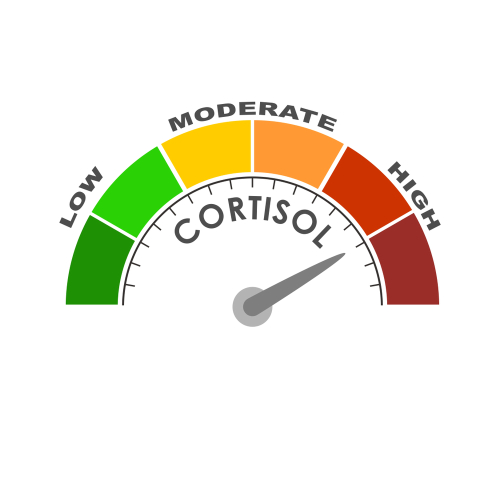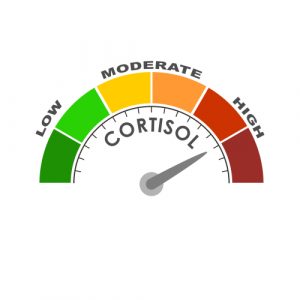 Are you 45 years and older and struggling with high cortisol levels? There are many natural ways to manage high cortisol levels. Because you are growing older, and your systems are not functioning as they did in your younger days, you need to help your body maintain its proper function by doing the following:
1. Get Enough Rest
Lower the levels of cortisol by getting enough rest. Take time to sit in silence, relax your brain and give your body a chance to recuperate from your daily activities. Additionally, ensure that you get enough sleep by following your bedtime routine and avoiding consuming foods and beverages that contain caffeine at night. Don't ignore naps when they come; take a few minutes to give your brain time to rest.
2. Eat Well
Ensure that you consume a good diet that will be beneficial to your body. Eat a balanced diet and always monitor the number of calories you eat. Choose foods that may stabilize cortisol levels to maintain your health. Nuts, berries, oatmeal, and green tea are great foods to reduce stress. Most importantly, drink a lot of water because your body needs it to perform well.
3. Practice Relaxation Techniques
There are many techniques you can use to relax your entire body. For instance, you can schedule your mornings and evenings for meditation, which can include yoga. This technique can boost your mind and add a great feeling to your body, especially after a long night or day.
4. Exercise Frequently
Exercise is known to boost the body's functional ability. However, it is also important not to overdo it. You can do aerobics, go for a run, ride your bike, go swimming or participate in your favorite sports, but practice them moderately.
5. Maintain Healthy Relationships
Having an unstable relationship can lead to many outcomes, including stress. Always stay connected to people who care about your wellness, for this will limit the chances of experiencing stress.
Conclusion
Your wellness depends on how you treat yourself. Please don't wait until it is too late to handle some problems. Do everything possible to help your body perform at its best!