Growth hormones help fuel childhood growth and help maintain vital human tissues and organs. These substances are produced by the pituitary gland, a pea-sized gland located between the hypothalamus and the pineal gland in the brain.
As we age, the pituitary gland slowly decreases growth-hormone production, which explains why some people seek to increase their growth-hormone levels through dietary changes, supplements or prescribed synthetic hormone injections. While growth hormones have been touted as a godsend among those trying to gain muscle mass, studies have shown that these same hormones have anti-aging properties that act as the proverbial fountain of youth.
How Do Low Growth-Hormone Levels Impact the Body?
Before detailing how human growth hormones (HGH) can reverse the signs of aging, let's take a moment to go over some of the tell-tale signs of growth-hormone deficiency:
Human Growth Hormones to Reverse Aging
A study published on Harvard Health Publishing included 220 subjects who took varying doses of growth hormones. Two-thirds of the participants were overweight, with a median age of 69.
The study revealed that there are some benefits that come with growth-hormone supplementation; however, there are also some notable side effects
Joint pain
Gynecomastia among males
Carpal tunnel syndrome
Fluid retention
Muscle pain
Edema
Study Results Involving HGH and Aging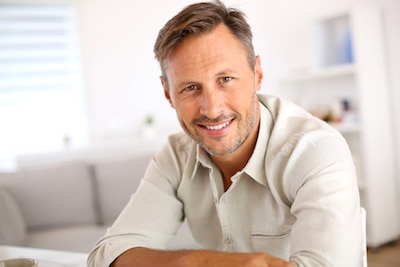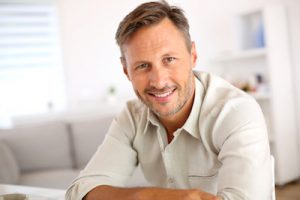 It is important to note that the study, which lasted for 52 weeks, included men and women who were given either HGH supplements or a placebo. At the end of the study, those who were given HGH experienced a boost in IGF-1 levels, which contributed to greater lean body mass and decreased body fat. However, HGH did not provide any benefits in terms of lowering cholesterol or increasing or decreasing insulin levels.
Notably, the study did reveal a link between too much HGH and cancer, especially prostate cancer. All in all, the study revealed that the benefits of taking HGH as an anti-aging agent are marginal at best as similar benefits can be achieved through lifestyle changes like diet and exercise without the risk of harmful side effects.
Bottom Line
There is not enough scientific data to support the efficacy of HGH in restoring vitality and reversing the tell-tale signs of getting older. The studies that have been done have confirmed that if taken, usually via injection, HGH is effective in reducing body fat and increasing lean body mass; however, these benefits do not necessarily contribute to more strength despite some claims that they do.
In addition to increased cancer risk, human growth hormones have been linked to heart disease and Type 2 diabetes. That said, HGH has been approved to help combat muscle wasting, which is typically a byproduct of HIV and AIDS.