Breath is the foundation of life. Breathing may seem like something that should just come naturally, but as you age breathing can become harder to do.  When you practice proper breathing techniques, it can actually help your body breathe easier.
Here are a few different ways to help you breathe better and easier:
1. Exercise
When your muscles are in better shape, your body then uses oxygen more efficiently which helps the body to run better. If you are not big into exercising already, taking the time out of your day to walk or run outside or even pedal on a stationary bike is a great way to get started. Using light hand weights and stretching regularly can also help to improve your fitness when just getting started.
If you don't have the time to add in a trip to the gym, try taking the stairs instead of the elevator. Even just walking for 15 minutes, three to four times a day, can help to improve your lung function.
Try to do 10 to 20 abdominal crunches a day. By strengthening your abdominal and chest muscles this will help to improve your breathing power.
2. Breathing Exercises
Practicing breathing exercises can help to expand and boost your lung capacity. Try the following exercises :
Lie on your back with your knees bent and feet on flat on the floor. Then, place your hands behind your head and bring your elbows close together so that they are almost touching. Upon inhale, let your elbows drop to the sides so that your arms are flat on the floor. Upon exhale, raise your elbows up again.
Diaphragmatic Breathing – This one is also done on your back. Place one hand over your navel and the other hand on your stomach. Concentrate on your breath coming from your diaphragm. Watch and make sure that your hand above your navel is rising before the hand on your stomach, this means that you are doing it correctly. Relax and focus on breathing this way for at least five minutes.
3. Eat a Healthy Diet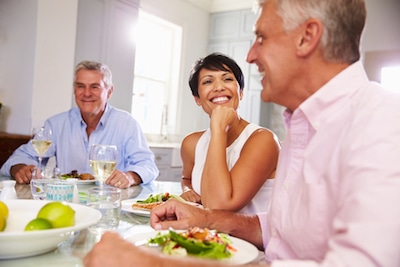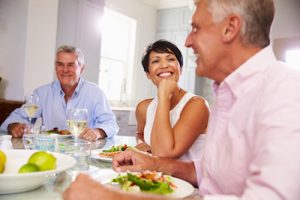 It is important to eat at least seven servings of fruit and vegetables a day. Antioxidants in high amounts help to improve lung function. You can find these in vitamins such as vitamin C, vitamin E, beta-carotene, and selenium.
Try eating more tomatoes. British researchers have found that people who eat tomatoes at least three times a week experience less wheeziness and fewer asthma like symptoms thus resulting in improved lung function.
Taking Omega 3 fatty acids can help to reduce inflammation within the body and the lungs.
4. Practice Relaxation Techniques
Stress has the power to cause damage to the body in so many ways. Anxiety and panic also worsen your body functions.
Try relaxation techniques such as yoga, find the time for baths, or to read a book. Whatever helps you to relax, find the time to add it to your day. This will help to calm your body and improve your lung capacity to breathe easier.
5. Check your Household Cleaners
Take the time to go through your household cleaners. Certain cleaners can be toxic if inhaled. If the instructions say to open a window, make sure to follow them. Perhaps wear a face mask if you notice fumes or are using paint. These types of substances can send fragments into your lungs that can make it harder to breathe.
Try to avoid types of aerosol products, mold, and insecticides as they can make it more difficult to breathe.
6. Keep your Lungs Healthy
Prevention is one of the best ways to help to keep your lungs working healthy. It is much more efficient than trying to repair them after something is wrong.
Here are some tips to help keep your lungs healthy:
Make sure to get your vaccinations to help promote lung health and prevent lung infections.
Stop smoking.
Avoid secondhand smoke.
Use indoor air filters to help reduce pollutants inside of the home. This can help to avoid mold, dust, and irritants that can build up in the home.
If you have asthma, make sure to use your inhaler as instructed.
Visit your doctor for regular check ups, especially if you ever notice your breathing becoming more shallow or are experiencing any issues.
7. Adapt to the Weather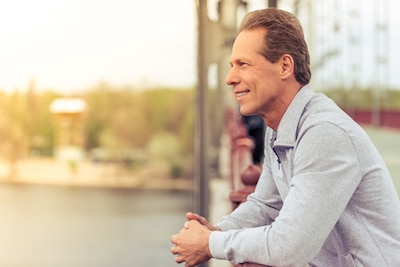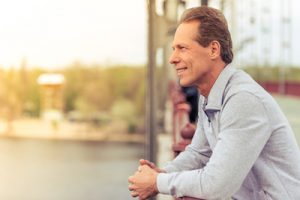 While you can't change the weather around you, you can take some extra steps to adapt to it.
Always prepare for weather changes. During the hot summer months it can help to bring a sweater with you when you know that you will be going in and out of air conditioned buildings. The same goes for the winter time, make sure to have enough clothing to bundle up every time you leave a heated building into the cold outside. By keeping your body from extreme changes in temperature you will help to keep your lung function consistent and avoid shortness of breath.
If you live in a humid environment, installing a dehumidifier in your home may help to pull extra moisture from the air. Make sure to drink lots of water and wear loose clothing if going outside. On those extra humid days, it may help to stay indoors with your windows closed and air conditioning on.