Contrary to popular belief, men also go through hormonal imbalance due to a gradual reduction in testosterone levels. Commonly referred to as male menopause, this stage is known as andropause.
Unlike female menopause, which is characterized by the abrupt withdrawal of the female sex hormone estrogen, male menopause takes place rather gradually, with its full effect settling in at 80 years and above.
Studies show a one-percent decline in testosterone levels each year after a man reaches the age of 20. However, some metabolic disorders like diabetes mellitus, cancer, high blood pressure and hypothyroidism precipitate the faster onset of andropause.
What Are the Functions of Testosterone?
Testosterone is a steroid hormone that is responsible for most masculine features. Its uses in the body are the following:
Growth promotion of muscle mass and bone density
Male secondary characteristics that develop during puberty
Sexual drive, fertility and sperm production
Development of male features in the embryonic stage
Therefore, a decline in blood testosterone levels has drastic effects on the physiological, emotional and biological aspects.
What Are the Signs of Male Menopause?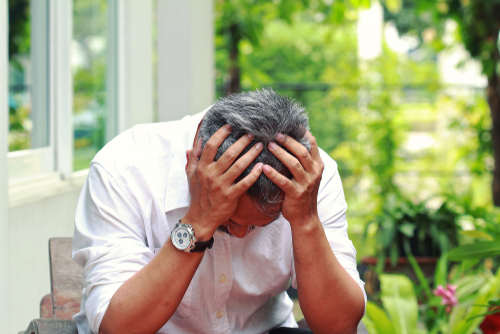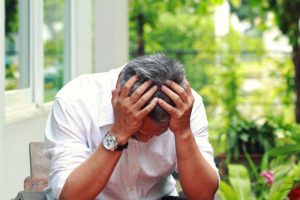 Male menopause is characterized by the following:
Reduced libido
Depression
Low energy and reduced motivation to participate in activities that one previously enjoyed
Insomnia
Memory loss
Weight gain, particularly in the waist region
Infertility
Reduced bone density
Fatigue
Gynecomastia
Hot flashes
Reduced testicular size
Loss of hair
How Is Andropause Diagnosed?
Andropause is diagnosed principally from getting the patient's history. However, the biggest challenge in diagnosing male menopause is getting the patients to open up and start talking to the doctors. Often, men are either shy or feel that discussing sexual topics show weakness in their masculinity.
Therefore, there is a need to create safe spaces where men can hold conversations on male menopause without fear or judgment. There is a need to normalize conversations around male menopause to facilitate people, particularly men, to be more open concerning the topic.
Alternatively, your doctor may recommend a physical exam or order blood tests that examine testosterone levels. Conventionally, a combination of symptomatic manifestation and lab results that show reduced testosterone levels comprise a confirmatory diagnosis of male menopause.
Management of Male Menopause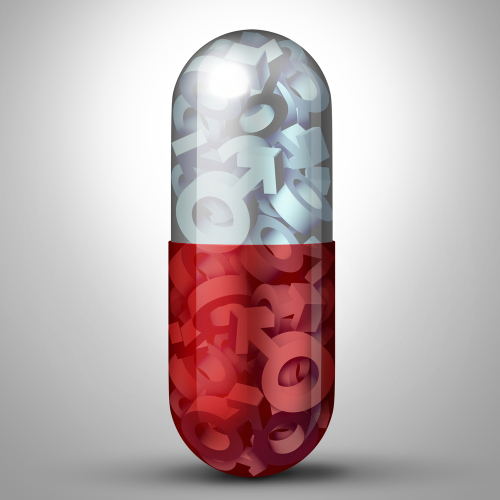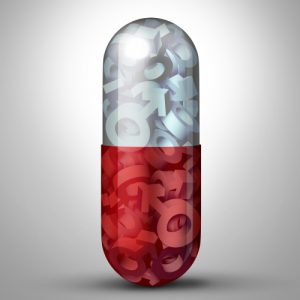 Mild cases of andropause are treated using simple lifestyle modification. However, for severe cases of andropause, testosterone replacement therapy is required. It's necessary to consult with a physician first before starting a testosterone replacement therapy. This is due to the health risks posed by testosterone therapy. Examples of such health risks include the following:
Prostate cancer development
Increased propensity to develop blood clots
Increased chances of developing prostrate abnormalities
Acne
Increased fluid retention
Breast enlargement
Higher risk of developing cardiovascular risk
Non-Pharmacological Management
Exercise reverses the degenerative muscle effect of low testosterone. Additionally, it stimulates the production of hormones by promoting perfusion of the glands secreting them. Studies involving middle-aged men showed that exercise alleviated depression, facilitated weight loss and improved muscle strength.
What you eat plays a huge part in how your body functions, particularly on hormone secretion. Experts advise consuming a balanced diet that is rich in fiber, proteins and antioxidants. On the other hand, one should limit consumption of processed sugars, meat and fats as they impact physiological stress on the testosterone-secreting glands. Additionally, such foods propagate the development of metabolic disorders like diabetes mellitus, facilitating the early onset of andropause.
Rest is essential for normal physiological function. Experts suggest at least eight hours of sleep to facilitate recovery and secretion of certain hormones.
Symptomatic Drug Management
This technique proves helpful in individuals who develop male menopause secondary to other diseases. Adequate management of diseases like diabetes, hypertension, hyperthyroidism and cancer often results in the reversal of the hormonal imbalance and stops the progression of andropause.