Erectile dysfunction has been studied very thoroughly over the last 30 years and has gotten much press regarding its symptoms and treatment. There is a variety of pills, home remedies and other solutions to this problem.
However, the difference between erectile dysfunction and andropause has not been taken into consideration often enough. Andropause, a condition that is categorized by a deficiency in androgen in males over the age of 50, has very few studies relating to its causes, symptoms and solutions.
These two conditions are either often conflated with each other, or andropause is not even considered as a contributing factor to older men's decrease in sexual desire, performance and other symptoms that come as a result of this low-testosterone condition.
Erectile dysfunction and andropause are different and require very different methods to relieve the effects and increase effective solutions.
What Is Andropause?
The symptoms of andropause usually come on very slowly, and though the list below is not exhaustive, the symptoms listed are most common:
Hair loss
Swift mood changes
Reduced erections
Decreased sexual desire
A contributing factor to andropause not being diagnosed properly is its mimicking the natural decrease in physical functionality that accompanies age, especially in men over the age of 50.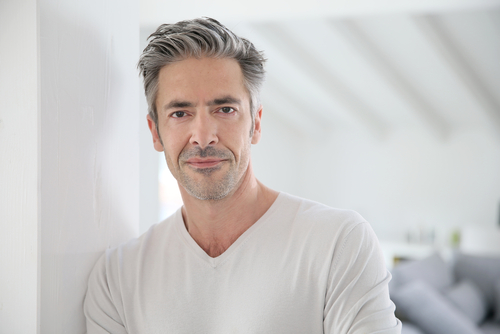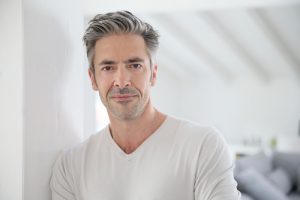 However, a fairly concrete measurement of andropause can be taken. Typically, men suffering from this condition typically see a decrease in their testosterone by one percent each year. By comparison, men over the age of 50 who do not suffer from this condition typically see an increase in their sex hormones. This shows that the andropause condition is not simply linked to the aging process but to a unique condition that some men over 50 endure.
This marked decrease in sexual hormone production is the defining feature of andropause, and this information can pave the way for hormone level treatment rather than just the symptom-related solutions that are usually given for erectile dysfunction.
Treatment of andropause typically comes in the form of testosterone-replacement therapy and other related treatments. Some lifestyle changes may be required as well, but this is in addition to foundational treatments that seek to repair hormonal damage. Treatment is one of the main differences between erectile dysfunction and andropause.
What Is Erectile Dysfunction?
This condition is typically connected to physiological problems rather than rooted in hormonal deficiencies. Hormone levels may be lower when the diagnosis of erectile dysfunction is found; however, this condition is usually a result of other physical conditions, some of which are listed below:
Heart disease
Diabetes
Sleep disorders
The symptoms of erectile dysfunction are typically easy to identify. They usually include an inability or serious struggle to get and maintain an erection. This also can lead to a very decreased desire for sexual intimacy.
The biggest negative impacts of erectile dysfunction are typically dissatisfaction and stress. Self-esteem may decrease as the inability to perform continues. The most negative physical ramification is not being able to get your partner pregnant.
Solutions to erectile dysfunction typically come along with life changes to effectively combat this condition. You may want to consult with your doctor so you can review your life habits, and he or she can make appropriate recommendations on changing certain routines or introducing others.
Conclusion
The differences between erectile dysfunction and andropause are sometimes hard to identify. However, the separation is necessary for proper patient care, which will lead to the correct solutions for either problem.