A substance known as melatonin can be a vital immune system-booster for aging individuals. There are some easy methods that you can employ to ensure that you are receiving sufficient quantities.
Melatonin Overview
The substance is a hormone that is produced inside the brain. Arguably, the chemical is most commonly recognized for regulating the body's circadian rhythm, which helps control a person's sleep cycles. That said, many organs possess melatonin-receiving cells such as the heart, liver, kidneys and intestines, and it contributes to several internal functions.
Associated Health Benefits
Aside from playing a major role in promoting sleep, the substance is also believed to aid the body in the digestion and synthesis of several metal substances, bone density, and regulate the function of fat cells.
Impact on the Immune System
Some members of the medical community suggest that melatonin's most vital role is that of an immune system booster. Researchers conclude that the substance is a powerful antioxidant. Antioxidants are systemic substances like hormones and nutrients that protect the body from an accumulation of inflammation. Inflammation is often the culprit behind the development of physical injuries and, when left unchecked, could ultimately precipitate the onset of various potentially serious ailments such as immune system disorders, diabetes, and cancer.
Apart from its antioxidant qualities, scientists cannot conclusively determine how the hormone additionally benefits the immune system. However, many of these medical professionals opine that the chemical fosters the secretion of specific systemic substances known for their infection-fighting properties, particularly particles called cytokines.
Impact of Aging on the Immune System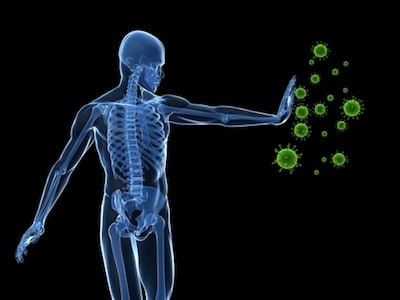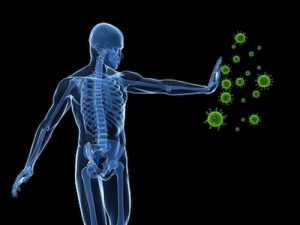 As individuals age, their immune systems gradually weakens because their bodies produce fewer disease-fighting organisms. Therefore, older people could be left more susceptible to contracting longer lasting infections rather than younger people.
Numerous studies have been conducted gauging melatonin's impact on the immune system in individuals older than 60. In many instances, the results have shown that those with melatonin-based deficiencies experience greater incidents of illness than those who do not. Members of the healthcare community suggest that this can be attributed to the hormone's disease-ebbing capabilities, as well as its sleep-inducing properties. Most doctors agree that a lack of sleep often contributes to a weakened immune system.
Methods of Ensuring Sufficient Hormonal Levels
In addition to producing fewer disease-fighting organisms, the bodies of many elderly individuals also synthesize and secrete less melatonin. This combination can prove detrimental to an aging person's health. Fortunately, deficiencies can be corrected through diet, dietary supplementation and other natural methods.
Such endeavors include the following:
Food – There are several melatonin-rich food products. However, produce items contain the highest quantities of the hormone, in particular berries, tomatoes, bananas, cherries and oranges. In addition, edibles rife with tryptophan can also prove valuable. Tryptophan is considered a melatonin-precursor and is contained in foods like poultry, legumes, various fruit and vegetable seeds, yogurt, nuts (especially almonds and peanuts) and cottage cheese.
Supplements – Melatonin-based supplements are available for purchase online or in many well-known pharmacy or nutritional supplement chains.
Limited Caffeine Intake – Caffeine is a known stimulant and therefore potentially detrimental to sleep. That said, researchers have concluded that the chemical also possesses melatonin-suppressing properties.
Electrical Device Usage – Commonly used electronic devices like cell phones, televisions and computers produce electromagnetic fields (EMFs) that emit significant amounts of sleep-threatening light, so their use should be avoided before going to bed.