Diabetes affects over 37 million Americans. Monitoring your gut health may reduce the likelihood of developing the metabolic disorder in adulthood.
People at any age cannot outright prevent diabetes. Yet adults over the age of 40 can still find ways to keep their guts healthy. While researchers continue to draw connections between gut microbes and our overall health, everyday people can take their own steps. Making an effort to improve the gut's microbiome may help to maintain the body's systems as they age.
What Is the Microbiome?
Each individual's microbiome is completely unique. There are several factors that will influence a person's microorganisms. These include:
DNA
Diet
Frequency of activity and exercise
External elements, including exposure to new foods and medications
The microbiome is composed of microbes. A body with a diverse and healthy microbiome is more likely to function well. A healthy microbiome can also be key in a young person's overall development. It helps to develop the necessary vitamins needed by our bodies. Additionally, microbes help to break down complex carbohydrates. These purposes enable the human body to prevent some chronic diseases.
How Does Gut Health Relate to Diabetes?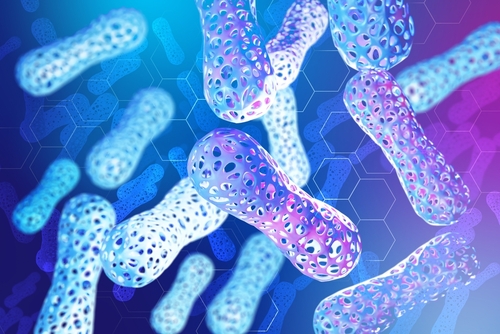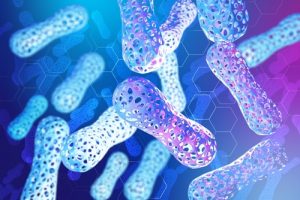 Every time you decide what to consume, you consciously or subconsciously decide how you will feed your body's microbes. These microbes that live in your gut can alter over time. As your diet changes, so will the makeup of the body's microbiome.
The connection between your gut and the likelihood of developing diabetes is a topic of ongoing and relatively new research. The initial understanding of those who live with type 1 diabetes is:
They have less diverse microbes
They have fewer beneficial microorganisms in their microbiome
The connection between healthy guts and the development of type 2 diabetes is similarly in its early research stages. Certain studies have indicated that microbes are capable of influencing blood glucose levels. They can also predispose the body's ability to digest sugars.
How to Improve Gut Health
Adults can take a series of steps to improve their gut health and, in turn, reduce the risk of developing diabetes. Some ways that you can improve your body's microbiome include:
Eating more plant-based foods – The fiber found in plants helps good bacteria develop in your body. Certain fiber, like fermentable fiber, encourages beneficial gut microbes to grow. Fiber can also help to lessen the development of bad gut bacteria.
Increasing daily activity – Some researchers conclude that exercise can improve the good gut bacteria's role in the body. One of the hypotheses at play is that physical activity encourages the gut muscles to stay active. The muscles are then better equipped to eliminate harmful microbes.
Speaking with a doctor – Talk to your primary physician or a specialist to decide the most effective ways to monitor or improve your gut health. Relying on probiotic solutions will not necessarily improve your long-term gastrointestinal health or concerns.
Conclusion
Many researchers are committed to exploring the still-undefined link between having a healthy gut and reducing the risk of diabetes. Some additional strategies remain relevant, such as not smoking and seeking quality sleep. However, there are still unknowns in this area of research. Speaking with a medical professional can help provide some further insight into the next steps.