For those who are not familiar with antiepileptic drugs, they are pharmacological agents commonly used to treat or prevent seizures. According to the Epilepsy Foundation, 50% of individuals who take these medications have experienced complete relief from seizures. And 20% to 30% of individuals taking antiepileptic drugs report experiencing fewer seizures.
When are Antiepileptic Drugs Used?
These statistics highlight the effectiveness of these drugs when it comes to treating seizures, some of which are brought on by substance abuse, congenital brain defects, meningitis and encephalitis. It is worth noting, however, that these same drugs are also routinely used to treat numerous nonepileptic conditions as well. Some of these conditions include bipolar disorder, anxiety and insomnia, according to the National Institutes of Health, a part of the U.S. Department of Health and Human Services and the world's largest biomedical research agency.
Indeed, antiepileptic drugs, such as topiramate, gabapentin and clonazepam, for example, are effective in treating a variety of health problems. However, there is a downside worth noting. Studies show that long-term use of antiepileptic drugs, especially when taken in high doses, can lead to poor equilibrium.
What You Should Know About Antiepileptic Drugs and Poor Equilibrium
Even when taken as prescribed, antiepileptic drugs can trigger a wide range of side effects, some of which include the following:
Drowsiness
Fatigue
Nausea
Tremors
Rash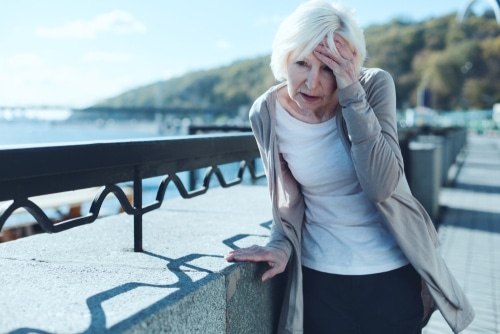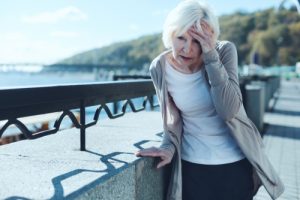 Along with these side effects, antiepileptic drugs can potentially lead to poor equilibrium, especially among older adults. To help substantiate this claim, we need only to take a look at a study published by Future Medicine, a division of the Future Science Group, a United Kingdom-based organization that proudly addresses the information needs in clinical and translational medicine as well as biosciences. According to the study, older adults who take frequent or high doses of antiepileptic drugs to treat a mental health disorder, neuropathic pain, migraines, are at a higher risk of developing poor equilibrium than those who do not take them or consume smaller doses. According to researchers and scientists involved in the study, some of the antiepileptic drugs that are most likely to trigger balance problems among older adults include the following:
Phenytoin
Primidone
Phenobarbital
These older antiepileptic drugs can trigger dizziness severe enough to cause some individuals to lose their balance and fall. The same was also determined to be the case when it came to newer antiepileptic drugs, such as lamotrigine, levetiracetam, and oxcarbazepine.
Although the study published by Future Medicine did not specify the extent to which an individual is more likely to fall as a result of taking these medications, researchers and scientists involved in the study believe that physicians should prescribe alternative medications to older patients to lower the risk, especially those struggling with ataxia or an existing gait or equilibrium problem.
How Chronic Health Problems and Antiepileptic Drugs Can Increase the Risk of Falling
Most will agree that older adults are more susceptible to losing balance and falling than their younger counterparts. However, studies show that certain antiepileptic drugs can worsen gait problems and dizziness, both of which are often part of getting older. According to an article published by Healthline, an online publisher of health information, older adults with these health problems are also struggling with one or more of the following health conditions that can increase their chances of falling:
Spinal cord compression
Arthritis
In many cases, physicians will prescribe antiepileptic drugs to resolve the balance problems commonly associated with these chronic health problems. Unfortunately, studies are now showing that these drugs may do more harm than good in that they can contribute to an individual losing balance and falling by triggering or worsening ataxia. The same was also the case for those with other preexisting balance disorders, such as the loss of Purkinje cells in the cerebellar cortex of the brain, which is a natural part of aging. All in all, the risk of falling can increase considerably for older adults with underlying health problems when they take antiepileptic drugs. That said, those taking these medications are encouraged to schedule an appointment with a physician sooner rather than later if they notice changes in their ability to maintain balance or walk properly.