When we think of aging, vanity is usually first on our minds, like wrinkles and graying hair. However, the changes that occur with age are more than just skin-deep. In fact, some of the most significant changes happen in the skeletal system. Many people don't think about their bone health, especially when they're young and relatively healthy, but it's actually one of the most important aspects of the aging process.
Both men and women are affected by bone loss as they age. The reasons for poor bone health are complex but can be mitigated.
Several issues cause bone loss in people as they get older. As people age, their bodies, bone structure and supportive systems undergo significant changes that affect their bone health. These include changes to their metabolism, hormones, nutrient absorption, bone strength, mobility and losses in their muscle, tendon and joint strength and mass. Each of these issues plays a critical role in the process of reduced bone density.
The Primary Reasons for Bone Loss in Aging
Metabolism
As people age, their body's metabolism slows, making it more challenging to get the same amount of nutrition into the bones, joints and muscles. This can lead to deficiencies in the strength and structure of these critical body systems.
Hormones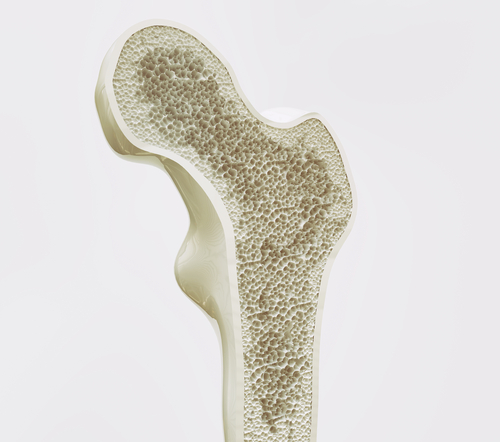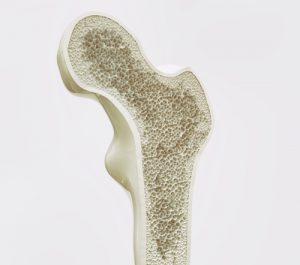 While it may seem that hormones would play a minor role in the body's bones, they play a key role in bone strength and bone structure. Osteoporosis is a common health concern for women after menopause but affects both men and women over the age of sixty.
Nutrient Absorption
One of the most critical nutrients for the bones is calcium. However, calcium requires magnesium and other nutrients to be in proper supply to ensure it is properly absorbed into the body to be effective. Taking a good multi-nutrient supplement made for older adults is a great way to ensure nutrients are part of the daily diet.
Reduced Movement and Exercise
One of the major causes of bone health problems is lack of mobility. The less mobility and exercise people have, the more likely they are to lose both bone strength and bone mass.
Loss of Muscle, Joint and Tendon Strength and Mass
Another substantial problem that affects bone health that is often not considered is the loss of muscle, joint and tendon strength. This occurs naturally with aging and can contribute to an increase in loss of bone mass and bone strength. Because the body's muscles, joints and tendons play a significant supportive role for bones, anything that diminishes them will also reduce the strength of the bones.
Aging Changes in Our Bones
The human skeleton undergoes a long period of growing, building strength and acquiring mass during childhood and early adulthood. During this period, it's best to get enough calcium, vitamin D and exercise to ensure the bones grow strong and healthy. Most people reach their peak bone mass and strength between the ages of 25 and 30. After age 30, bone health tends to decline, which is long before any signs of aging might be visible on the face.
Loss of density is the first sign of aging bones. The bone's regenerative ability begins to slow significantly at this time, and the bones lose calcium and minerals faster than they're able to replace them. Adults in this age group should begin to take calcium and vitamin D supplements to preserve as much of their bone density as possible. Exercise can also protect bones by maintaining muscle tone and lessening the likelihood of serious injury.
For women, their middle-aged years present the additional challenge of menopause. Estrogen levels decrease dramatically with the onset of menopause, resulting in bone density loss. This puts women in this age group at a significantly higher risk of developing fractures, broken bones and osteoporosis compared to their male peers. Along with following best health practices, women aged 50 and above are recommended to increase their calcium intake to 1,200 milligrams per day.
Men don't experience drastic hormonal changes like those that women undergo during menopause. However, men's bodies are likely to experience a gradual slowdown in testosterone production after the age of 30. While this doesn't affect bone health directly, it can result in the loss of muscle mass, which contributes to injury risk. For men of advanced age, exercise becomes increasingly important to maintain muscle tone and testosterone levels.
Joint Health
Just like our bones, our joints will undergo a decline in performance and function as we age. The joints of the skeleton are composed of soft tissue, such as tendons, cartilage, ligaments and fluids, all of which are responsible for cushioning the bones along with holding them together. Naturally over time, the soft tissues shorten and lose their flexibility, and the joints gradually lose their fluid.
One of the most noticeable consequences of joint degradation is a decrease in height with age. Over time, the arches of the feet flatten, and the cushioning between disks in the spine loses volume, which results in a shortening of the body. Another consequence of these changes is soreness and pain in the joints.
Keys to Good Bone Health
While it is impossible to prevent the changes that naturally occur with age, you can slow down bone deterioration and maximize bone health, but the key is to incorporate these practices while you're still young and strong. Some tips for preserving bone health include the following:
Drink lots of water to keep joints lubricated
Be mindful of posture while sitting and standing
Maintain a healthy weight to minimize effect on knees
Take a vitamin D and calcium supplement
Exercise regularly to keep joints mobile and strong
As they say, an ounce of prevention is worth a pound of the cure. The best time to prevent any bone problems in the future is to take action before any problems occur. Fortunately, it's pretty easy to keep our bones healthy with diet, exercise and supplementation.