Sleep debt is one of the biggest problems you face as you get older. Not surprisingly, not getting enough sleep can lead to a variety of health problems.
Nobody enjoys suffering from insomnia or not getting enough sleep for other reasons. When you don't get enough Zs, it can lead you to feel groggy, sluggish, and cranky the next morning. Sleep helps you feel refreshed and restores your body, including your brain. Not getting enough can lead to a slew of health issues.
What Is Sleep Debt?
You have probably experienced nights when you did not get an adequate amount of sleep and spent the next morning sleeping in. This is known as "sleep debt," it is done to try to catch up on the slumber that you had missed the night before. However, in reality, although you may feel more rested when you sleep in after lacking in hours you slept, there is really no way to recover any missed sleep.
In general, most adults need at least seven to eight hours of sleep—sometimes even more—to feel truly rested and refreshed. Unfortunately, most people, around 73 percent, don't get enough sleep on a regular, consistent basis. A variety of factors may play a part, such as school, work, or excessive use of electronics.
Poor Sleep and Aging
Research has been performed on the effects of aging. Studies have shown that along with the naturally occurring changes in a body, age has a direct effect on a person's quality of sleep and sleep cycles as a whole. Research shows that by the time a person reaches 60 years of age, it becomes more difficult to attain a good night's sleep due to the breakdown of physiological components in the body. Sleep is vital for optimal brain function, while a consistent lack of sleep can break down the brain's ability to regenerate.
Lack of Sleep and Alzheimer's Disease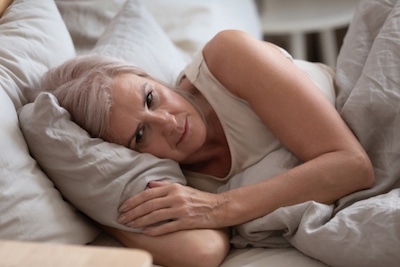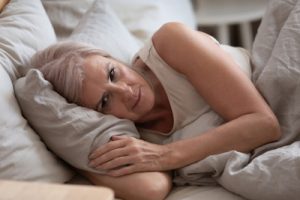 A lack of sleep has a correlation with degeneration of the brain, especially between the ages of 60 to 80. The scientists noted that people who got restful sleep had good neurological health. However, those who had a remarkable history of sleep problems had a considerable increase of a specific protein in their brains. This protein, known as tau, is present in individuals who have Alzheimer's disease. As a result of the research, scientists have noted that consistent lack of sleep increases one's risk of developing the serious illness.
Connection Between Sleep and Testosterone Levels
There is also a direct connection between getting enough sleep and testosterone levels in men. Men who have good, uninterrupted sleep experience good levels of testosterone, which peak during REM sleep. On the flip side, when there is poor sleep and disruption of REM cycles, in particular, men's testosterone levels are considerably reduced.
Because testosterone is also responsible for muscle strength and bone density, men who experience poor sleep may also experience a decline in these areas.
Beneficial Effects of Melatonin on Sleep
Melatonin may be very helpful for women who are going through perimenopause or who are post-menopausal. As a hormone that is found naturally in the body, it helps regulate the circadian rhythm in the body, which sends the signal that it's time to go to sleep.
Additionally, taking melatonin can help women who are experiencing the typical symptoms of perimenopause. Issues such as night sweats, hot flashes and even mood swings can be helped by taking melatonin supplements. In turn, women can experience a better night's sleep. However, it's important to talk to your doctor before taking this or any other supplement.
While you can't do anything about making up lost sleep, it's comforting to know there are options that can help you have better sleep.