Leading neurological studies over the last decade have started to unveil an increasingly interconnected relationship between sleep quality and the physiological health of the brain. Numerous credible and peer-reviewed studies have all similarly concluded that a lack of sleep or poor quality sleep can cause Alzheimer's disease.
While the results of these studies are conclusive and accepted by the medical community, it is still not completely understood how a lack of quality sleep can increase the risk of developing Alzheimer's.
Quality Sleep Is Harder to Attain in Our Golden Years
Science has fairly conclusive proof that as our bodies age, the physiological components within our body that regulate our sleep cycles tend to function much less effectively than they did during our younger years. Due to this physiological breakdown, getting high quality and long lasting sleep past the age of 60 years old gets harder and harder. Because sleep is heavily responsible for our bodies' neurological regenerative tasks, it is not particularly surprising to learn that the less we sleep, the less our bodies' immune response systems are able to repair our brains.
As our bodies are already breaking down on a systemic level later in life, lack of sleep creates a sort of snowball effect of damage on our brain and nervous system. As the brain begins to degenerate due to lack of repair processes caused by lack of sleep, the damage begins to increase exponentially as these sleep problems grow because of further neurological degeneration.
What We Know About Lack of Sleep and Alzheimer's Disease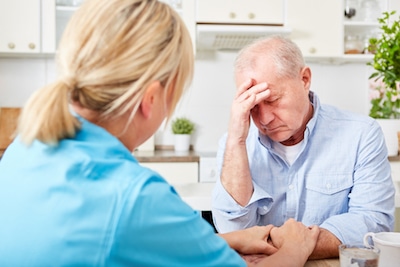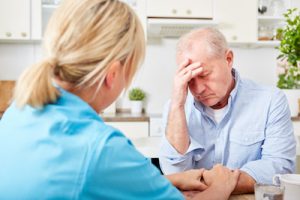 Researchers have conducted numerous studies on the sleep patterns of individuals between the age of 60 and 80 years. They have found that individuals who got restful and long-lasting sleep had normal neurological health, and there was no observed decline in the brain. People who had a history of sleeping less, however, showed that in their later years, they had substantially increased amounts of a protein, referred to as Tau, in their brains.
An increased level of Tau proteins in a person's brain indicates the presence of Alzheimer's disease in both early and late stages. As sleep deprivation has been linked to an increase in Tau protein buildup in the brain, researchers have been able to fairly easily draw the connection between sleep deprivation and increased rates of the presence of Alzheimer's disease. What is not fully understood, however, is why the brain seems to create and retain far more Tau proteins when it is sleep deprived, and what, if any, steps can be taken to minimize this process.
Sleep Is Absolutely Essential for the Long-Term Health of Our Brains
Sleep is arguably the most important factor in maintaining the long-term health of our brains and the associated cognitive and memory functions that the organ is responsible for. Even with a healthy and proper diet and regular exercise, our brain just cannot properly repair itself or regenerate unless it is getting adequate rest.
Sleep isn't just the body's shutting down to consume less energy to sustain itself; rather, sleep is the time our body repairs itself, especially with regard to the neurological components of our bodies. If you sleep less, your brain repairs itself less.
If lack of sleep accumulates over weeks, months, years or even decades, this shortage of neurological repair will show up in the long-term health of our brains, and ultimately, it can manifest itself as not just Alzheimer's disease, but as one of many other neurological degenerative illnesses.
Get Enough Sleep
Always remember to get enough sleep. Sleep not only improves the quality of life that we experience today, but it also stretches out the long-term health of our most important organ, our brain. Getting plenty of restful sleep is very important during any age, but it is especially important during our senior years.
If you are over the age of 45, a point at which some neurological decline can start to be apparent, sleep should be a huge priority for you. Getting proper restful sleep can become more difficult as we age, so make sure that you are taking every step necessary to ensure that the quality of your sleep is maximized.